When potential buyers access a
real estate website
without leaving their contact information or inquiring about a property, they become "lost leads." Lost leads are potential business that haven't resulted into an interaction with the agent. 
To retrieve lost leads and increase a real estate website's bounce back rate, many agents utilize ReCall Marketing ad campaigns.
ReCall Marketing ads become activated and seen all around the Google Display Network when a user visits a website and then leaves shortly after without submitting any lead forms. These display ads normally vary in size depending on which device the user is using. Ad sizes are compatible via desktop, mobile, laptop and tablet. 
The beauty of ReCall Marketing is that it can generate up to 10,000 impressions or even more over a period of 30 days. That means an agent's ad can be displayed for up to 10,000 times or more, increasing the likelihood of a website visitor clicking on the ad and ultimately converting into a lead. 
This strategy is perfect for reinforcing existing ad campaigns initiated through Google, Facebook or even Instagram. They even work perfectly on their own as a brand generation strategy.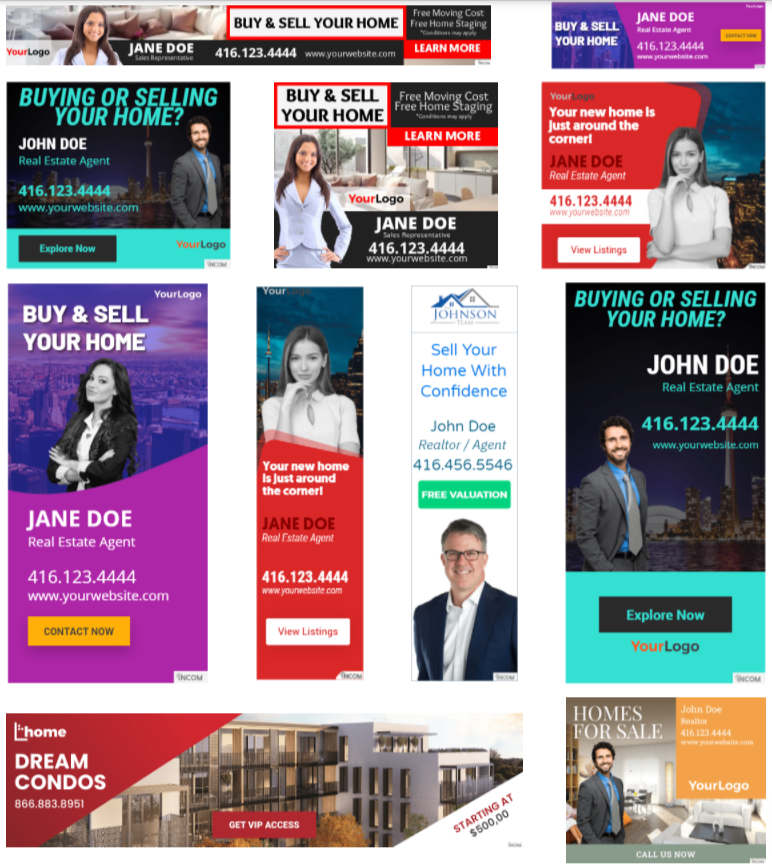 ReCall Marketing ads don't always need to direct back to an agent's real estate website. They can be used to offer a unique call-to-action prompting the user to click on an offer they have yet to explore. A few examples include: Free Home evaluations, Dream Home Finder, Access to Free Real Estate Reports, and even Price Drop Alerts. These unique offerings also help boost the agent's real estate website's clickthrough rates which serendipitously, improve the website's quality score and potentially their search engine ranking as well. 
There are a lot of benefits to running ReCall Marketing ad campaigns. For agents that have high visitor traffic, this form of marketing is highly recommended as it helps tag ALL website visitors whereby all website visitors will start seeing the agent's ads displayed all over the web for increased exposure. Ad displays can even reach up to more than 100,000 on a monthly basis. This is a surefire way to improve your brand and stand out in a growing crowd of other agents in the same local area. Plus display ads will continue to circulate throughout the Display Network non-stop until the user eventually clears their cache.