It is with great pleasure that I announce HomeLife Corporate has officially appointed InCom Real Estate Web & e-Marketing Solutions as our Corporate Website Service Provider. Our Corporate experience with InCom Real Estate has been first class. The President alongside his team of developers, designers and customer service specialists have demonstrated Higher Standards professionalism, knowledge and technological expertise.
InCom Real Estate Web & e-Marketing Solutions has not only built our Corporate Website, but also earned our trust and confidence. Without a doubt, HomeLife Corporate is giving all of our business to InCom Real Estate. We are more than satisfied with their superior product, competitive pricing, and helpful customer service.
I personally endorse InCom Real Estate Web & e-Marketing Solutions and advise you to contact them for a rewarding website experience. Expect a high-quality website with support you can count on!
Andrew Cimerman
HomeLife Founder and CEO
HomeLife Realty Services Inc.

I've been working with InCom for years (since 2016). Their websites are beautiful and functional. Their marketing and lead generation systems are transparent. The marketing department is very knowledgeable. They are always trying to do their best and are very helpful. I have always been able to get someone on the phone.
Adam DiNunzio
Broker
Royal LePage Your Community Realty, Brokerage

Incom's all-in-one online marketing solution for me provided the most comprehensive suite of cutting-edge features to generate, capture and nurture leads and is the most affordable - Simply stated, InCom's package gives every subscriber way more features at half the price of my companies and all other PRO packages.The new condo site feature gets me the most traffic. They also load TREB faster and more frequently than REALTOR.CA
Steven Maislin
Broker, Certified Specialist IRES, ABR, SRS, SRES, RENE
RE/MAX Realtron Realty Inc., Brokerage

It's an absolute pleasure working with InCom in the creation of our website. The whole team at InCom are extremely responsive and I would highly recommend them to anyone looking to build an easy to use website.
Our clients appreciate many features of the website such as Google streetview, automatic facebook links and price comparison features. The staff at InCom seem to always striving to improve the product and service they provide.
I can whole heartedly say our website has helped us generate sales and I am sure it will continue to do so.
BlueKey Realty

We are very pleased to be working with Incom. Their staff is extremely technically proficient, and they provide us with an outstanding level of support from development to delivery and beyond.
Right at Home Realty

Easy to use websites and user friendly. Great Landing Pages to generate leads, Nice designs and many features to help real estate professionals. I love the Listing pages, they include detailed information about the neighborhood where a property is located, together with a mortgage calculator. Happy with my website!
Sana Solanki
Sales Representative
Kingsway Real Estate Brokerage

I have tried several website providers over the past 8-10 years. There was always something missing, and it limited me in terms of any customization I wanted and the lead generation simply was not working as well as I hoped it would. Just 18 months prior I had a custom website built and it was not producing any leads. When I heard about InCom I saw some of their sample sites, and decided to try them. It's the best decision I've made. Within a month of my site being live I started receiving leads… and I love the way the follow up is automatic, and there are a variety of follow up campaigns available and you can customize them too. I can see which listings visitors are looking at, how many times they looked at them, etc., I have been able to add some customization to my site to make it unique. I have to say the Technical Support is OUTSTANDING!! It's simply the best customer service I have experienced. Whatever changes I wanted to make, they made it happen... and they are always there to answer any questions I have. I would highly recommend you try them… you won't be disappointed! AND... you will get results.
Gloria Valvasori
Sales Representative
Better Homes and Gardens Real Estate Signature Service, Brokerage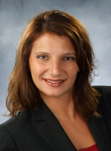 I switched my website over to Incom and the support I received has been excellent. Step by step instructions on what to do for a quick and easy transition. Also when I needed to speak with someone they were always there to answer my questions and explain how to make any changes. The website looks great and pricing is very comparable if not better than many other website companies. John and Jennifer have both been very helpful from the beginning.
Kathy Derlis
Sales Representative
Royal LePage RCR Realty, Brokerage

I chose INCOM a few years ago for my personal website after attending one of their educational seminars. I was extremely impressed by their high-tech yet user-friendly all-in-one online marketing platform and decided to give it a try for myself. Truth be told, the following day I was a bit nervous because I thought perhaps the product and the super-approachable sales staff all seemed too good to be true. However, I was quickly relived when INCOM's friendly staff continued impressing me by providing in-depth monthly webinars on different topics – and to my surprise, the platform actually ended up being extremely easy to learn just as they said it would be.
Fast forward to January 2015; after persistent calls from another website provider, I decided to be "open-minded" and switch to them to save $15/month (2 morning's coffees at Tim Horton's). This was probably one of the worst decisions I made in my career as in a short period of time this company managed to totally ruin my SEO ranking in Google which was the bread and butter of my online conversions and one of the main attributes in my overall success. They also promised me a lot of other things that soon became evident that they misled me to get me to sign up with them.
I called my InCom representative in July and asked them to help recover my online presence. I appreciate that he fully understood what damage I made to my own business with such an awful decision. In couple days my new InCom website went live and in less than 3 months, not only has my SEO ranking skyrocketed back to what it was before, but also my website started to generate multiple leads and resulted in closing 3 deals!
I would like to truly thank the INCOM staff for all of your professional work, first class service, helping me grow my business, and for making me feel very special! I learned my lesson the hard way. I am your client for life!
Claudia Kovalev
Sales Representative
Sutton Group - Admiral Realty Inc., Brokerage

Seems to be one of the few online lead gen services that actually works. As long as you're diligent with your follow up, the leads overall seem to be of much higher quality than a lot of other lead gen services.
Ryan Guenther
Sales Representative
Realty Executives Saskatoon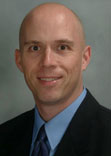 The landing pages have been a GREAT lead generating tool! And our site looks amazing!!
Christopher Rout
Broker/Owner
2% Realty - PowerBrokers

I have been with InCom for the last 6 years and have had ZERO complaints. Their customer service is excellent. They are consistent and courteous to my requests. The websites are getting constantly updated as per the market shift and so as the training.
The websites are very simple and easy to manage. I am happy with the support of technical support, customer service and the whole team. Thanks to all!
Krishna Tantry
Broker
Right At Home Realty Inc., Brokerage

I would like to thank Dmitri and the rest of the staff at InCom for the excellent job they did providing me with a wonderful website. Their service was professional, personable and knowledgeable!
The website worked great, and when I wanted to personalize it a little more, they were more than willing and able to assist me on more than one occasion. InCom provides an on-going support level that is beyond what is the expected norm for customer service and satisfaction.
Not only did they help me build the site I wanted they assisted me in learning how to utilize it properly and make full potential of internet search engines!
I would recommend them to any other person in the Real Estate profession that is seeking a website that makes a difference. I strongly believe that the tools they provide to help us build and market our business, are quite easily worth the price, and I find it to be great value when I see the returns I get since I acquired my InCom website. I have even recommended them to a friend that is in the Insurance business.
Thank you so much to all at InCom for your exceptional initial service and your diligent efforts to provide on-going customer support at the highest level. Your company has truly surpassed my expectations.
Clint Benjamin
Sales Representative
HomeLife Kingsview Real Estate Inc., Brokerage

I thought I had a nice web site until INCOM designed one for me. The entire process of signing up and customizing my site was stress free. Customer service is second to none.
My INCOM website is so robust as well as user friendly. Talk of a solid LEAD GENERATOR!!!
The numerous tools tied in to the additional links makes one stop shopping a reality. To know that my existing and potential Clients have access to a vast library of relevant information is a blessing. My web inquiries have increased.
Unlike other web providers who populate web sites with redundant and repetitive content, this is a breath of fresh air.
Keep up the good work INCOM!!!
Tunde Abiodun
Broker
HomeLife Power Realty Inc., Brokerage

As Owner and Broker of Record for HomeLife Capital Realty in Ottawa I strongly recommend that my agents use an Incom website. We have the Brokerage version of the Incom site and the quality, service and support is amazing. I see some agents struggling with managing their own websites and it does not have to be that way. For a reasonable price, they can have Incom put their website up for them. When an agent has an Incom website, it works in harmony with the brokerage website. When we update listings or price changes or status changes in homes it automatically migrates to the agents with Incom sites and vice versa when the agents with Incom sites update their listings and sales, it updates our site as well which is time saving and convenience for us. We always have to keep on the backs of the agents that have their own independent sites so that they can keep up with the constant and daily changes with our inventory. I never have this worry with agents that have Incom sites. I also do not have to worry about compliance issues as well which is peace of mind as an owner knowing that my agents sites are in compliance.
Thank you Incom for a great product and great service and we look forward to continue doing business with you and referring you to our agents and colleagues.
Shane Silva
Broker/Owner
HomeLife Capital Realty Inc., Brokerage

I heard about InCom Real Estate through my HomeLife brokerage. They highly recommended your services, as they were very satisfied with the website you designed for their office. They mentioned I should get a website with InCom Real Estate so I could use the office listings as part of my personal listings on my own site. What a great feature! This capability plus all the other great lead-generating tools have brought me 3 sales in 3 months!
Thanks InCom Real Estate, for bringing me up to speed with my customers' needs. If I didn't have my own website including all the great features you have to offer, I would have missed out on qualified internet leads and valuable business. And best of all, the service, support and website development itself has exceeded my expectations. All of my needs as an agent have been handled quickly, efficiently and with a smile. Thanks again for making the most of my money with proven results you can see.
Semion Sorovaiski
Real Estate Agent
RE/MAX West Realty Inc., Brokerage

I've had my real estate agent website with your company for just over a year now. I wanted to express how impressed I am with the impeccable customer service, new additional updates and features, and the helpful ideas on how to promote my website. Since I purchased my site with InCom Real Estate, the traffic has been on a steady rise, with a good spectrum of visitors. I also receive many phone calls each month from customers who find me online. Many visitors fill out the lead generation forms, which helps to build my clientele list. I feel that my website has kept me in line with the needs of today's buyers and sellers. Thank you for the helpful support and kind service you have extended to me. I wish you all the best and highly recommend you to others so they too can benefit from your professionalism.
Anna Dinardo
Broker
HomeLife/Cimerman Real Estate Ltd., Brokerage

Very good overall website solution for realtors. After demoing various website platforms and options, I decided on Incom. The value is unbeatable, the websites are great on mobile, fast and have good quality features and images. Pre construction website is amazing with all projects already pre loaded and landing pages ready to go. I am currently running 3 websites and they all look very professional and well optimized.
Jelena Petrov
Real Estate Agent
Right at Home Realty, Brokerage

I would like to bring to your attention how lucky you are to have an employee like Jacqueline, she is incredibly professional, knows her job and her inter-personal skills are incredible… I can't thank her enough for all her help…
Olga Pais
Office Administrator
Homelife/Bayview Realty Inc.

Our new HomeLife Response website that was structured and launched by your firm is providing outstanding performance and results for our office, agents and customers!
As requested at our initial consultation meeting, our office wanted a website that was simple to navigate and provided relevant features to our users. Our old website was nothing but a glorified business card, with lots of unnecessary extras that cluttered the site. We are satisfied with the look, feel, exposure and results we have attained in the short period of time our website has been operating.
We promote your quality website development and e-marketing services to our 175 real estate agents, as we know that your lead generating websites bring proven results!
Thomas Turner
Broker/Owner
HomeLife Response Realty Inc., Brokerage

We heard about InCom Real Estate Web & e-Marketing Solutions in a general meeting for TREB, and the services they listed seemed plentiful.
Since then we signed up for our website, www.condosky.com and since then everything has been absolutely satisfactory. The services you offered were handled efficiently and effectively. Since signing up with InCom Real Estate, our site rank increased on the major search engines. We rank #3 on MSN and #5 on Google for "Mississauga luxury condos". I highly recommend signing up for their professional design, development and SEO services.
Sam Sibai
REALTOR®
CondoSky

I would highly recommend any business hiring InCom Real Estate Web & e-Marketing Solutions to set up their website. Recently, they took our company websites over and had everything up and effectively running on schedule. The sites InCom Real Estate created for us were user-friendly, efficient and reliable, a real change from our old websites. They took the time to listen to our needs and not only met our expectations, but exceeded them. The InCom team provides impeccable customer support, and ensures our websites are always running at optimal performance. There's always someone there to answer your call with a friendly and helpful attitude. That's what great customer service is all about. Thanks again!
Sharon J. Crann
Sales Representative
HomeLife Superior Realty Inc. Brokerage

When searching for a company to create and host our new corporate website, we were impressed with the expertise and high level of service given by the entire team at Incom Real Estate Web and Marketing Solutions. They listened to our needs carefully and delivered a product that has been well accepted at all levels of our franchise system.
Beyond delivering a professional and user friendly site that met our requirements, Incom Real Estate continues to be responsive to our ongoing needs and requests. We can heartily endorse and recommend you use Incom Real Estate Web and Marketing Solutions for your company or individual website needs. A website is your online business resume, and no one does it better than Incom real Estate!
Gary Longobardo
President, Chief Operating Officer
Realty World, Inc.

We just wanted to thank you for delivering an outstanding product. On average, we receive 4 qualified Internet leads per month, and have closed more real estate deals than ever before! Utilizing your search engine optimization has also been a great success. We currently rank on the first page of Google, Yahoo!, MSN and AOL for many keywords e.g. "Mississauga houses" or "Property investment Mississauga" in just 1 month of optimization! Thanks again for helping us sell more with your complete Internet marketing solution.
Ivan Beran & Surinder Khela
Sales Representatives
HomeLife Response Realty Inc., Brokerage

I am feeling pride for recommendation of your excellent work and amazing team of InCom.
First I would like to thank InCom for the excellent job they did providing me with an amazing website. The website is working great. I just love my website. Whenever I wanted to personalize it a little more, your team is more than willing and able to assist me on more than one occasion.
Thank you Incom for a great product and great service and I look forward to continue doing business with you and referring you to my colleagues and other REALTORS®.
Pankaj Patel
Sales Representative
HomeLife/Miracle Realty Ltd.

This web site is the greatest, and a big thanks go out to all their responsive support staff, check out our site at WATSONandWATSON.ca This is an interactive InCom Web site. Rick Watson
Rick Watson
Sales Representative
Coldwell Banker - R.M.R. Real Estate, Brokerage

Love the customizable website. great customer server too.
Reed Tanaka
Real Estate Broker
CENTURY 21 Atria Realty Inc., Brokerage

InCom Real Estate Web and E-Marketing Solutions has excellent customer care service with quick response, very professional approach, always ready to help. Very affordable price with profitable results. I would love to recommend InCom to all real estate colleagues. Great Support.
Sandy Layal
Sales Representative
RE/MAX Realty Services Inc.

We put our trust in InCom and we have not been let down. InCom's team is extremely responsive, customer focused, and easy to do business with. Our company website is professional and is easy to use and their staff is very responsive when we have questions. They are continually updating their technology and enhancing their products.
Paulette Hartkopf
Administration
REALTY EXPERTS®

I really like the ease of setting up my website with InCom and the fact that it is so user friendly for clients to navigate.
Judy Esmonde
Broker/Manager
Coldwell Banker - R.M.R. Real Estate, Brokerage

Excellent customer service.
Karin Vetere
Sales Representative
Sutton Group - Summit Realty Inc., Brokerage

I love Technology. This is one of most intuitive websites I have ever used. Simple, straightforward and easy to use dashboard. For anyone new to web design, this is a breeze. Their monthly webinars also give you a tremendous amount of detail on how to better manage your website.
Steven Cantrell
REALTOR®
Canear Real Estate, Inc.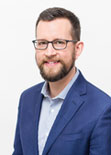 Very happy with the service and quality of the websites that InCom offers. My page has already generated several solid leads. Thanks InCom!
Greg de Denus
Sales Representative
City Brokerage

This is a true story! Web salespeople call me all the time trying to talk me into switching to their web hosting services. They make all kinds of promises and claims. I tell them I am not interested: I am so happy with InCom! I am the broker/owner of a small HomeLife Franchise Firm since 1998. Over the years I have had many bad experiences with various web designers and hosts. As a matter of fact, one web designer who designed and hosted a site for me for a couple of years really took me for a ride. I paid him $450 to extend my services for another year and guess what happened? Within a week he went out of business and I lost my money. Many other agents and brokers at HomeLife lost their money as well.
I can assure you that with InCom, you don't have to worry about anything like that. What I like best about them is that I can call them at the toll free number and I get a real person at the other end of the phone, not a recording. I am busy and I don't have time for such nonsense! At InCom you call regarding anything and they are ready to help you right on the spot. I have even called Dmitri at lunch time and he is there and ready to help too.
InCom is also very affordable. Since I joined a few years ago I pay one small fee per month, which has not increased since. They built a fantastic agent website for a great deal, and they are constantly improving it with lots of new features at no extra cost to me. I also attended their free education seminars where they teach you how to change and customize your site yourself so that you are in control instead of always depending on someone else. Who does not like to be in control in their real estate business?
I called Dmitri today and he spent over an hour with me on the phone, because I want InCom to build another website for me, in addition to my current one. My business has grown rapidly since I joined InCom, as they have helped to market my service efficiently and uniquely on the Internet, Facebook, Twitter, YouTube and search engines like Google. Having two websites is going to be the cat's meow, believe me! So to you REALTORS® and Brokers: Don't waste any more time! Trust me and get on the web with the right people, call InCom today @ 1-866-883-8951 and watch your InCom e grow!
John Gagnon
Broker of Record
HomeLife/Unlimited Connections Realty Ltd., Brokerage

Great pricing, Professional results, and great support staff. I have had several leads since signing up for my Incom website!!
Dale O'Neill
Sales Representative
Coldwell Banker - R.M.R. Real Estate, Brokerage

Great website designs, easy to use and to customize, very good customer service.
Tony Silva
Sales Representative
Forest Hill Real Estate Inc.

This letter is to thank you Incom Real Estate for helping me with my website www.SellWithBobby.com over the last 5 years. I was extremely pleased when they optimized my website for the Mobile searches with no extra cost!! I also don't want to forget to mention their amazing customer service, when I had to call in for a technical support. They not only resolved my issue right-a-way but also did a great follow up to make sure I was satisfied with their service! I would recommend Incom Real Estate to everyone without hesitation.
Bobby Sengar
Broker
Homelife Superstars Real Estate Ltd., Brokerage

I chose InCom 5 months ago because of its value – unbeatable price, custom looking, full featured mobile responsive website that is easy to use and quick loading, showing all TREB, VOW and DDF® listings. The built-in lead capture tools and integrated CRM save me lots of time and money. I have 2 sites. I've not spent time or extra money on my InCom site other than recently connecting to Google Analytics to compare site performance. Amazed to see over past 28 days how the InCom site performed compared to my other site – InCom site has lower bounce rate as well as visitors are staying on InCom site about 4.5 times longer. Very pleased.
Michael Steinman
Broker
Forest Hill Real Estate Inc., Brokerage

Extremely impressed with the Incom sales and support team. My initial contact was very professional and friendly - I felt like my business was valued from the outset. In setting up my site, the support staff was very patient and supportive and took the time to ensure I was comfortable with the process. As for the process itself, for neophytes like myself you can rest assured that no matter what level of computer expertise you have, they will walk you through it at a speed which works for you. As for the site - it is comprehensive and requires virtually no maintenance on your behalf. I think this will be a good investment in the long run for me!
Rob Alexander
Sales Representative
Sutton Group Incentive Realty Inc.,Brokerage

The support at INCOM is second to none and their product is even better. Everyone at Incom is so down to earth and actually goes out of their way to make things comfortable, easy and understandable from the clients perspective. Their services are highly recommendable. Keep up the awesome work.
Sukhvinder Singh
REALTOR®
RE/MAX Realty Specialists Inc., Brokerage

After 2 years, I decided to switch to InCom. I was amazed! Within the first Month I picked up a Buyer Client, and we closed on a condo in Toronto! Talk about great ROI. In only 4 months, I have received nearly a dozen solid leads contact me through the website property search, and forms, through email and telephone. My previous website, before InCom, did not generate a single lead in 2 years. And the cost is basically the same. I don't know how they do it, but InCom is generating leads for me, regularly, that I am turning into clients.
Thanks to the team at InCom! Keep up the great work!
Daniel MacQuarrie
Sales Representative
Real Estate Homeward, Brokerage

I would like to acknowledge the exceptional customer service that Incom web & emarketing has provided. Professional and "A-1 Services"... Not to mention I love my site created.
Many Thanks
MT
Marj Taraso
Sales Representative
Coldwell Banker - R.M.R. Real Estate, Brokerage

Way to go Income!
I am a long time client. Very good websites, always improving! I recommend to all.
Shellie Clarke
Sales Representative
Cityscape Real Estate Ltd., Brokerage

I have my website with Incom for years, and I am very happy with excellent service. My special thanks to Sara Small and her team, for all the help and patience.
Rajul Shah
Sales Representative
HomeLife/Response Realty Inc., Brokerage

First of all, I would like to thank InCom for your great customer service. The transition from my previous service provider was done quickly and efficiently. At any point in time when I need assistance with the website your staff have always been willing to help. The website allows for great flexibility when editing and the search engine optimization is definitely working. Your team has definitely exceeded my expectations and I am sure they will continue to do so in the future.
Haro Shivratan
Broker of Record
Sky Realty

I am very happy with my website and the great features that it offers, the mobile website looks great as well. Special mention goes out to the great support staff that have helped me use all the features that the website offers although it is also very user friendly.
Dennis Klein
Sales Representative
Sutton Group - Admiral Realty Inc., Brokerage

Really thankful to INCOM professional team for their hard work and very professional and on time service. The contents provided on the web pages are very helpful. Whatever you think.you can get from the website. Thanks INCOM. Really appreciate it.
Avtar Randhawa
Sales Representative
HomeLife Silvercity Realty Inc., Brokerage

I have had an InCom website for almost a year and don't know what I'd do without it. Great layouts, wonderful pre-populated content for my clients and a great search tool that all but makes my client's lives and mine easier!
Jason McGregor
Sales Representative ABR®
HomeLife/Realty One Ltd., Brokerage

After having two difficult experiences with Local developers in Houston, I hired Incom. They delivered my website in 3 days, Fully implemented my IDX and are always there to answer any questions and solve any issues. Best customer service ever. The CRM included is something I was not expecting. Website/CRM/IDX for a fraction of the price you pay in The United States. Thank You Olga! your team Rocks!
Lily Alspaugh
Realtor Associate
LILY ALSPAUGH-REAL ESTATE GROUP Cypress, Texas

I've been using InCom's website and lead generation services for a month now, and I can tell they have added immediate value to my business. Very happy with my return on investment. Definitely, recommend them.
Jill Kalkan
Sales Representative
Coldwell Banker The Real Estate Centre, Brokerage

I have been with Incom for a couple years. They are my primary source of online referrals and generate REGULAR income using their SEO and online Forms. I love this service - it meets all of my needs, and my clients enjoy the value all the tools and listings offer. My site has become a resource for potential clients, making me a natural choice as a Realtor, with Incom I am able to offer VALUE right out of the gates :)
Jessica Lambert
Sales Representative
Coldwell Banker The Real Estate Centre, Brokerage

I have had incom solution for 3 months now and i find that they are very good company, they are highly focused in real estates. i love the pre-construction landing pages and the fact that i have TREB sold data available on my website.
i would highly recommend this product in real estate buss in North America !!
Zeeshan Kiani
Broker
Re/Max Real Estate Centre Inc., Brokerage

InCom has been very helpful in getting me started with real estate business. There Lead generation campaign is very effective and simple to setup. My online preference because of InCom has not only been easy to start but going successful. I really like the website features and the lead generation capabilities they have enhanced with the CRM facility. Very happy with the service and prompt responses to all my question and concerns. I would recommend all realtors to join InCom as their preferred website and lead generation partner.
Syed Bukhari
Sales Representative
Royal LePage Signature Realty, Brokerage

Joined Incom for my website and lead generation campaign and they are fantastic. Very effective!! Their customer service is excellent and very responsive. I highly recommend Incom!
Tony Vitale
Sales Representative
RE/MAX West Realty Inc., Brokerage

Website back-end edits is very easy, lots of webinars to help train even folks that have no clue about website development, beautiful layouts many to choose from and talented customer service. Many lead capture forms, several landing pages and built-in lead management system.
Roshan Basnet
Sales Representative, B.SC., CRF, FRI
Right at Home Realty Inc., Brokerage

Having an InCom Real Estate website has taken all of the guess work out of having a professional, reliable and fully functioning site. I love that any leads that come through my page are automatically filtered into a sales funnel and e-mails are automatically sent out! Definitely worth it!
Linda Vallee
Sales Representative
Revell Real Estate Ltd. Brokerage
I have had the website for a little over a year. Very happy with all aspects of this. Cost is very reasonable in comparison to a lot of the other sites I looked into. There customer service is fantastic and felt like a small company I was talking to. The actual website is user friendly as I was able to customize with little programing knowledge. Top notch.
Christopher Hoage
Sales Representative
RE/MAX Twin City Realty Inc., Brokerage

Dmitri and his staff have been exceptional ever since I joined their service in about 10 years ago. I have attended their workshops that now have become more online and found their team very helpful. Just a phone call away, the support staff focuses on your needs and wants. I have to admit that I have not yet maximized the features of the website but the option of asking InCom to address the features or helping you "do it yourself" makes InCom a provider with you in mind. I enjoy seeing InCom and Dmitri and his staff at various conventions and trade shows. I wish you continued success, InCom. I would recommend InCom to all Realtors®.
Will Lenssen
Sales Representative
HomeLife Power Realty Inc., Brokerage

I was excited to have my first website from some other web designer later my excitement gave way to anxiety and I was having hard time to convince my friends to have a look on my website, even my family members stopped looking at it and later even I was afraid to click on it because it was not working as it should have worked. Then I came across InCom Real Estate web services. I called in and went in for a demo. In two days my site was up and it was to my delight that it scored well with all my social circle. I instantly subscribed as regular from demo. I love support services by Incom and wide variety of features available in site. It has almost and even more than what I could have imagined for in my website. It is pleasure to breeze through the site and easy to share as it gets going on any mobile devices instantly as you click the link. Thanks to Incom Real Estate professionals who leave nothing there to ask for more.
Gurkirpal Singh Sidhu
Sales Representative
HomeLife/Miracle Realty Ltd, Brokerage

I just moved over from another Realtor Web Page provider to InCom. I was very nervous about having to move everything over, I have a lot of community content. But you know what, it's a good product and easy to learn and the customer support has been phenomenal! My other product before only offered email "tickets" you couldn't talk to someone. I've been calling Jennifer and she has been awesome!!!! Always pleasant and professional, knows the product inside & out and is always happy to help and omg she really helped me! I'm very impressed with the product and even more so with the customer support! I'm glad I moved to InCom!
Chantal Vaillancourt
Sales Representative
Bosley Real Estate, Brokerage

I was previously with another website provider and had nothing but problems. InCom is easy. Lots of options. No problems and I'm actually getting leads. Happy with Incom.
Tina Cosman
Sales Representative
Royal LePage Access Real Estate, Brokerage

I switched to Incom from another provider and i am so satisfied with built in CRM system which i am using to keep in touch with my clients. Since i got this website, i see so much visitor traffic and i can view the data on daily basis. I really appreciate John who helped me with smooth transition and was always available to answer all my questions. I would definitely recommend Incom to others.
Amy Sira
Sales Representative
Right at Home Realty Inc., Brokerage

Incom is an amazing choice if you're looking to either change to a new real estate website provider or if you're new to this business as well. Their websites are very well designed, easy to customize and their support team are just excellent A+++
Lee Redwood
Sales Representative
Right at Home Realty Inc., Brokerage

InCom Real Estate website design is a great company. Their dedication and quality of service is excellent. They have been extremely responsive to my requests. They have an excellent product that is very easy to use and has tons of features. I'm very happy with the work they have done for me.
Valerie Stagg
Salesperson, REALTOR®
Forest Hill Real Estate Inc., Brokerage

I love using the Incom system and I was quite happy applying the platforms and campaigns for my business. John at digital marketing department offered great advices for my marketing which led to great results! Thank You!
Mason Ghaderi
Sales Representative
Royal LePage Signature Realty, Brokerage

I have tried several website providers over the past 8-10 years. I tried Incom Realestate. The website setup is easy and the themes are very appealing to the audience. The technical support is very friendly and I would highly recommend you try them… you won't be disappointed! AND... you will get results.
Deedar Ghatehorde
Broker
World Class Realty Point Brokerage

The entire brokerage at REALISTRADE™ thanks InCom for flawlessly doing what they do and admirably knowing what they know! As busy practitioners, we have their distinctive and effective Real Estate Web & e-Marketing Solutions at the right time and for the right price. InCom's professional staff are extremely friendly, knowledgeable and accurate. In this fast-paced and competitive environment, we are pleased to have InCom on the REALISTRADE™ side.
Lucy Romero
Broker of Record
Realistrade Realty Brokerage Inc.

Thank you Incom! I am always amazed at the responsiveness from technical support! They are the best and seem to be available whenever I get stuck. Since moving to InCom several years ago, I always change things up and add more & more myself to improve my website. I hit roadbumps after re-examining the tutorials, as I try new additions and invariably rely on calling InCom's attentive technical services to teach me these new tricks. They are fantastic and explain each step of the way in a calm manner.
Neil Kugelman
REALTOR®, CRS, GRI
Elfant Wissahickon Realtors