In a fast-paced real estate market, it is essential to stay on top of your incoming real estate leads, and develop an effective real estate lead management process. When someone buys a house, they live in it 10-13 years on average. Therefore, once you've converted a lead, even if it's for a super hefty commission, chances are it will take several years or even decades before they actually need your services again.
Organizing and staying on top of your real estate leads is therefore an essential part of maximizing your commission and earning potential as an agent. Let's dive into some helpful ways you can stay organized with your leads for best results heading into what is slated to be a tough year for the real estate market.
Firstly, what is real estate lead management?
Lead management is the process of tracking and managing leads, or potential customers, in the real estate industry. A lead could be anyone who gets in touch with you in order to inquire about the current market, including selling, buying, or renting. It involves identifying potential leads, nurturing them through the sales process, and converting them into clients.
Qualified leads are those top-tier leads everyone dreams of. They are customers who have a strong intent to buy, sell, or rent, and have taken active steps to do so. This could look like having their paperwork in order for renters, or being pre-approved by a lender if they're buying. These are high-value customers who are much more likely to complete a purchase. 
Effective lead management requires a systematic and organized approach. It also requires strong communication and customer relationship management skills. It can help real estate professionals build a strong client base, ultimately increasing their sales and revenue.
Today's real estate customers are more informed than ever before. They are tech-savvy, skeptical, and super thorough in their research. Your job is to provide them with the right information at the right time; set a trap and capture their interest before some other agent does!
Why is it important to have a real estate lead management system in place?
If you really want to stand out among the many other agents, and general noise coming at your prospects, you'll need to elevate your lead management process, align your marketing and sales efforts, and create a cohesive experience for every lead in your database.  
Every lead is worth its weight in gold. According to the National Association of Realtors' (NAR) 2021 Profile of Home Buyers and Sellers, 68% of sellers either found their agent through a referral or used an agent they had worked with before.
Look at your real estate lead management process as not just a way to maintain touch on all your leads, but as building a foundation for longterm relationships with your buyers and sellers. This can include anyone they refer to you, and can last for decades. This means that over the course of their lifetime, you can become their one stop shop for anything related to buying, selling, or renting a home! Don't believe us? In the same report, NAR noted that 73% of buyers spoke to just one real estate agent during their home search. That stat alone should really drive home the importance of proper real estate lead management!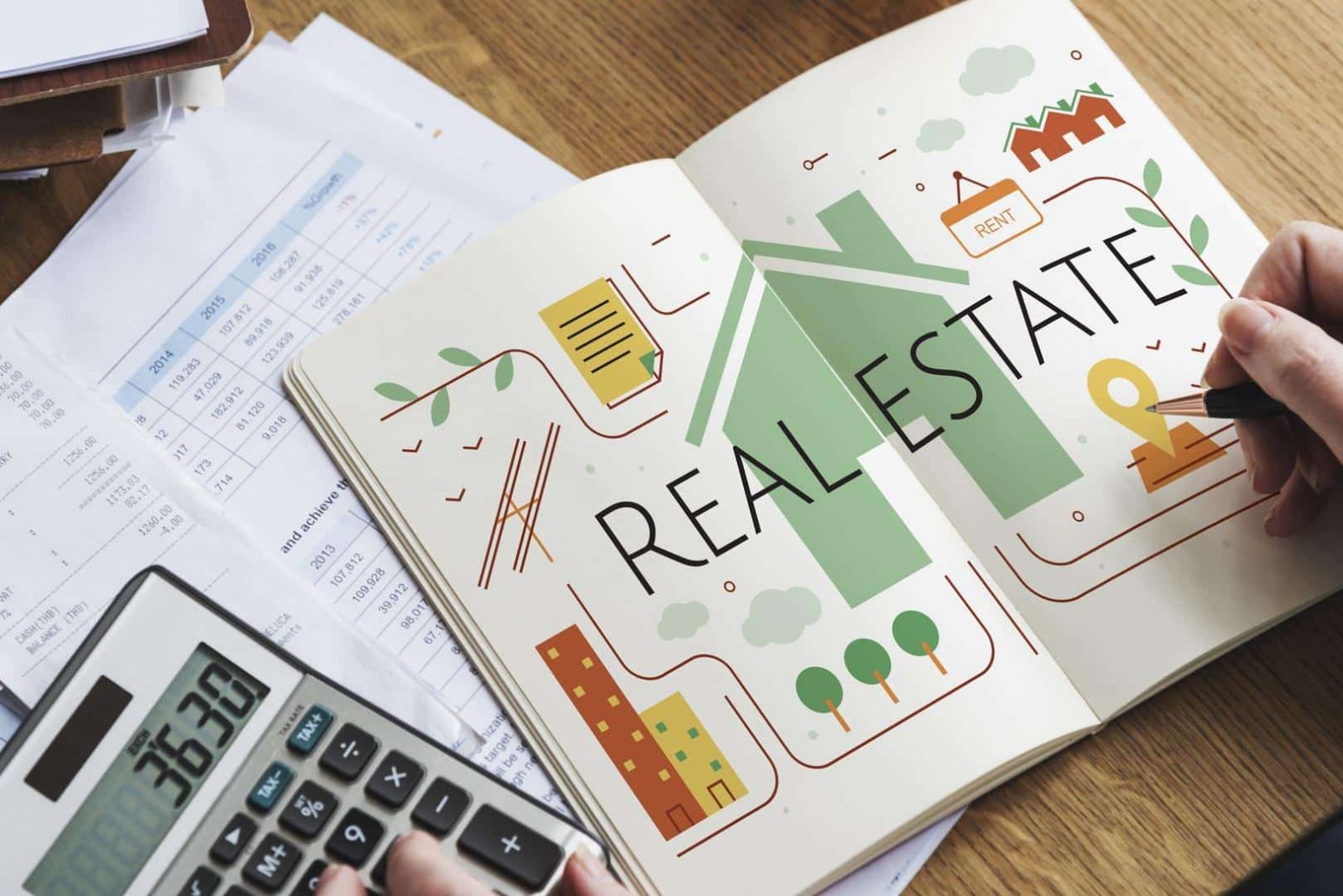 Implement a Real Estate Lead Management Software
An important question to ask yourself is whether your existing real estate lead management system instantly captures and organizes your real estate leads. After all, you can't follow up and stay on top of leads you can't find. If you're capturing real estate leads from your website, social media, and various email accounts, an effective lead management process will funnel all of your leads into one central command centre. 
A real estate lead-centred CRM (like the one Incom Real Estate offers), can help you keep track of all your leads in one place and provide you with valuable insights on their status and progress. A CRM system is a tool specifically designed to help agents manage their leads. It allows you to track interactions with leads, set reminders for follow-up tasks, and store important information about each lead. This can include information on where the lead came from, their contact details, and their property preferences. By using a lead management system, you can easily organize and prioritize your leads and follow up with them in a timely manner.
Implement a real estate lead tracking system
Keep track of where each lead came from, what stage they are in the buying or selling process, and any notes or comments about the lead. This will help you prioritize your time and focus on the leads that are most likely to turn into clients.
An effective real estate lead management system should be able to track and share insights around your leads' behavior on your website. This includes: what properties they viewed, links they clicked, resources they downloaded, etc. Spotted a website visitor who's still in the research phase and not yet sales-ready? That's okay! Automate an email drip campaign that builds a relationship over time. Noticing some website activity from a potential buyer who's getting warmer? Maybe it's time for that extra personalized outreach or video email. 
Incom's marketing solutions can help you better understand your real estate leads and stay on top of them more effortlessly.
Stay organized
This ties into the previous two points. It's important to stay organized and keep track of your lead management efforts. This can involve creating a system for tracking your follow-up efforts, setting reminders to stay on top of tasks, and regularly reviewing your lead pipeline to identify any opportunities for improvement. By staying organized, you can ensure that you are maximizing your chances of converting your leads into clients.
Set goals
With that being said, setting specific goals for yourself and your real estate lead management efforts can help you stay focused and motivated. Track your progress and adjust your strategies as needed to meet your goals.
Follow Up Promptly with your real estate leads
Time is of the essence when it comes to real estate leads. Studies have shown that the longer you wait to follow up with a lead, the less likely they are to convert. Therefore, it's important to follow up with your leads as soon as possible, ideally within the first few hours of receiving their inquiry. This can be through a phone call, email, or text message. The goal is to establish a personal connection with the lead and show them that you are available and eager to help them with their real estate needs.
Communicate consistently
Keep in touch with your leads on a regular basis, whether it be through phone calls, emails, or texts. This will help you stay top of mind and build trust with potential clients. Having a specific lead follow-up cadence can help you stay top of mind. That way, even if the client is not necessarily ready now, when they are, you will likely the first agent they think to call.
Personalize your communication
Personalization is key to building a strong relationship with your leads. When you follow up with a lead, make sure to address them by name and tailor your message to their specific needs and interests. This can involve referencing their property preferences, budget, or location. By showing that you are paying attention to their individual needs, you can build trust and demonstrate your expertise as a real estate agent.
Use social media
Social media platforms can be a great way to connect with leads and showcase your expertise. Share interesting content and engage with leads through comments and messaging. 
In addition to providing expert advice, consider offering value to your leads in other ways. This could be through free resources, such as a home buying guide or a list of recommended service providers. Or through providing personalized recommendations or referrals. Position yourself as a trusted advisor to your clients first. Eventually, their business will follow, even if they aren't necessarily ready to pull the trigger now.
Use automation tools
Automation tools can help you streamline your lead management process and save time on tasks like email and social media outreach. For example, you can use an email marketing platform to send personalized drip campaigns to your leads. Also, a social media scheduling tool to post regular updates and engage with your audience. These tools can help you stay top-of-mind with your leads and nurture them through the sales process.
Every agent struggles with the balance between saving time through real estate automation and personalizing their messaging to really build a strong connection with their leads. Your real estate lead management process should synthesize the two effortlessly. It should meet your prospects with what they need throughout their journey. 
Host events
Hosting events, such as open houses or educational seminars, can be a great way to attract new leads and nurture existing ones. Promote your events across your social media platforms, and send regular email blasts to keep past, present, and future clients engaged!
And most importantly….Don't give up!
It's important to remember that not every lead will turn into a client. Don't get discouraged if some leads don't pan out. Keep working hard and eventually you will see results.
In summary, effective lead management is essential for real estate agents looking to grow their business and close more deals. By using a lead management system, following up promptly, personalizing your communication, utilizing automation tools, and staying organized, you can effectively manage your real estate leads and increase your chances of success.