What is Real Estate Farming and is it the Right Marketing Strategy for you?
Real estate farming is used by real estate agents to establish themselves as the go-to expert in a specific geographic area to generate consistent business. It involves focusing on a particular neighborhood or community and consistently marketing to the residents in that area. By doing so, agents can build a strong brand presence, generate leads, and ultimately increase their business. In this blog post, we will discuss how to become the go-to agent in your neighborhood through real estate farming in 2023.
Why is it called "Farming"?
Think of what it takes to farm a big field of tomatoes. You need to select the field, plow the soil, plant the seeds, stake the plants, weed, prune, monitor, track progress, and eventually, harvest the tomatoes. It's not a stretch to think about real estate farming in the same way: It requires careful preparation, attention to detail, and definitely some patience for the process to bear fruit.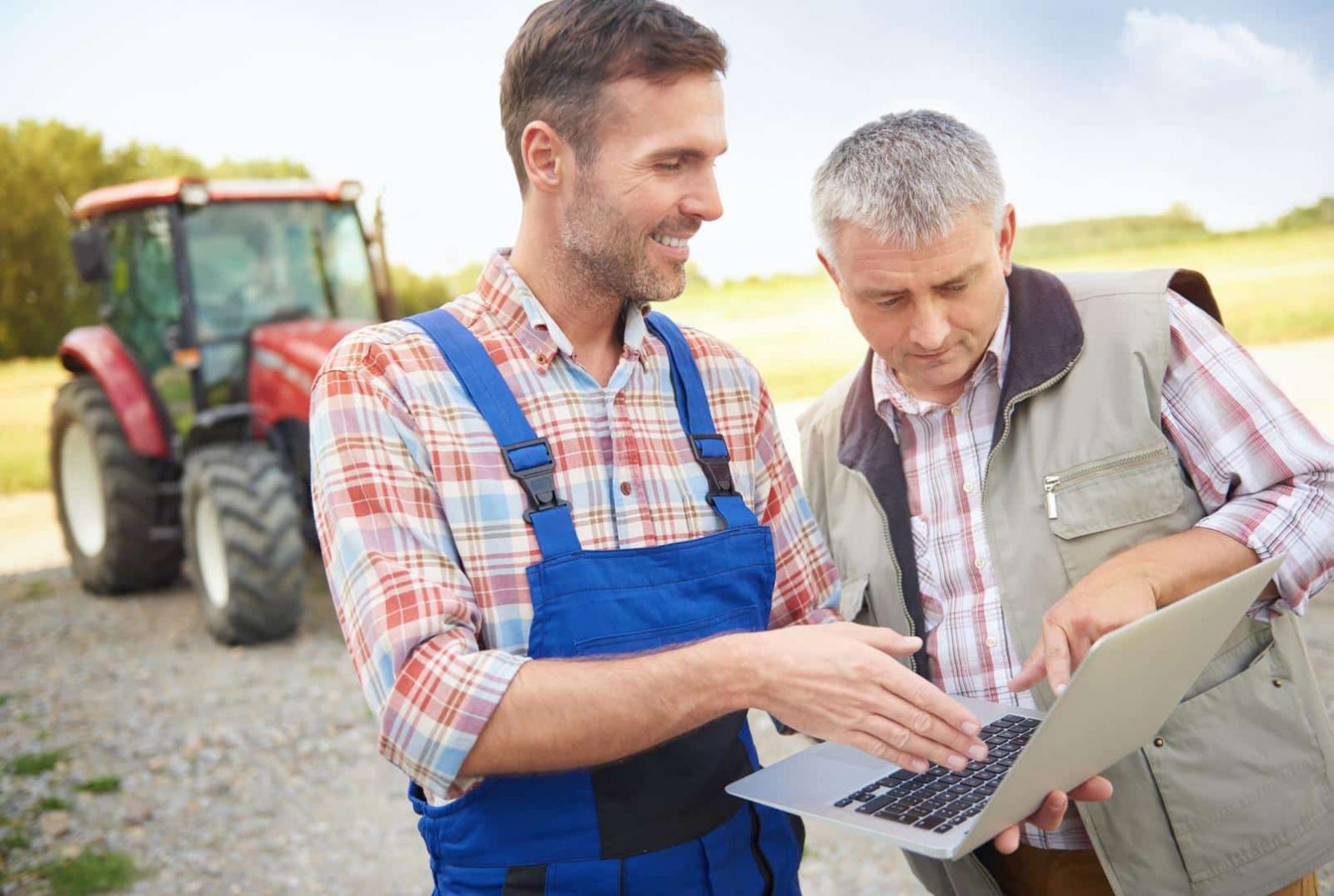 Choose Your Farming Area
The first step in real estate farming is to choose the area you want to focus on. Your farming area should be a geographic location where you have a strong presence or where you would like to build one. The best farming areas are typically neighborhoods or communities where you already have connections or a significant amount of business.
When choosing your farming area, consider factors such as:
Home Values: 
The median home value in the area should be within your target market's price range.
Demographics: 
The demographic makeup of the neighborhood should align with your target market.
Amenities: 
The neighborhood should have amenities that appeal to your target market, such as good schools, parks, restaurants, and shopping centers.
Competition: 
You should also consider the level of competition in the area. If there are already several established agents working in the area, it may be more challenging to establish yourself as the go-to agent.
Build Your Brand
Once you've chosen your farm area, the next step is to build your brand. Your brand is what sets you apart from other agents and establishes you as an expert in your farm area. Your brand should communicate your unique selling proposition (USP) and should be consistent across all marketing channels.
To build your brand, consider the following:
Subscribe to a Real Estate Website that can be easily personalized for your business strategies. It can also showcase your expertise in your farm area. iNCOM's Full- Featured Website includes a comprehensive suite of marketing features  to help maximize your online presence !
Create a social media presence on platforms such as Facebook, Instagram, and LinkedIn. INCOM's social media integration spreads your website content on the web to over 250+ social media platforms. Attractive icons allow your visitors to bookmark and share information about any listings featured on your site, as well as follow/like your page with one simple click. Every property listing on your site has an option to post to social media. This makes it easy for you to stay on top of your social media while increasing your website and SEO ranking!
Develop a consistent email marketing strategy. iNCOM's marketing platform enables agents to create mobile-friendly branded email marketing campaigns and e-cards with ease. In addition, iNCOM's  automated drip marketing campaigns  for buyers and sellers makes it super easy to nurture prospects regularly with relevant real estate market information.
Create Valuable Content
To establish yourself as the go-to agent in your farm area, you need to create valuable content that resonates with your target market. Your content should be informative, engaging, and relevant to the needs and interests of the residents in your farm area. 
INCOM's content management system enables you to add unlimited pages of unique, relevant content to keep your target market engaged. An up-to-date real estate news section on your website gives visitors easy access to current market information affecting your farm area. Everybody wants to stay up to date with current trends and industry news. If you're able to provide relevant real estate market information along with your unique content, you will gain more visitors to your website as readers will start to view you as knowledgeable. Your website will become a valuable reference source for many, increasing your chances of generating more leads. 
Some content ideas for real estate farming include:
Neighbourhood Profiles: 
INCOM's website features an advanced Map Search that provides information about amenities such as schools, hospitals, restaurants, transit and much more. You can add your own unique content such as favourite restaurants, venues, seasonal events, etc. Providing this information to prospects in your farm area will help establish you as an expert of the area.
Homeowner Tips: 
Share tips and advice for homeowners in your farm area, such as how to prepare their homes for the changing seasons, how to save money on utilities, and how to improve their home's value. InCom's platform offers a blogging section and newsletters on a variety of relevant topics, which can be modified for your unique topics.
Market Updates:
Most real estate boards and brokerages provide monthly market stats that you can easily disseminate to prospects in your farming area - share on social media, create a recurring email campaign or add to your website's blogging section.
Differentiate yourself by providing up-to-date real estate market information for your farming area - customize your website to showcase neighbourhood listings automatically pulled from your MLS provider. Engage and nurture prospects by inviting them to receive emails of neighbourhood properties Just Listed as well as details of the Latest Solds. INCOM's platform automates these processes and provides landing pages - Neighbourhood Buzzer and Daily Email Alerts - for use in your website as well as in your social media for prospects to sign up.
Community Events: 
Share information about upcoming community events in your farm area, such as holiday parades, farmers markets, and charity events.
Local Business Spotlights: 
Highlight local businesses in your farm area, such as restaurants, coffee shops, and boutiques.
Network with Residents
To become the go-to agent in your farm area, you need to build relationships with the residents. This means networking and getting involved in the community. Attend local events, join community groups, and volunteer your time for local charities. The more you get involved in the community, the more you'll be seen as a trusted advisor and a valuable resource.
Some networking ideas for real estate farming include:
Host an Open House: 
Hosting an open house is an excellent opportunity to meet residents in your farm area; showcasing your expertise in the local real estate market.
Sponsor Local Events: 
Consider sponsoring a local event or charity in your farm area. This can help you gain exposure and build relationships with residents and other local businesses.
Attend Community Meetings: 
Attend neighborhood association meetings, school board meetings, and other community events to show your support and build relationships with residents.
Door Knocking: 
Consider going door to door in your farm area to introduce yourself, share your expertise, and ask for referrals.
Utilize Technology
In today's digital age, it's essential to utilize technology in your real estate farming efforts. InCom's full-featured, lead generating website comes with a comprehensive suite of online marketing tools. Its aim is to engage and nurture sellers and buyers on any device they use.
Technology features for real estate farming include:
Interactive Map Search:
Allow your website to be the #1 trusted source for educating locals on your farm area. INCOM's Interactive Map Search with Panoramic Google Streetview and Hyper-Local Amenities Plotter, allows visitors to scope out surrounding schools; bus stops; parks; grocery stores, and more. The best part? They can hover over these amenities and immediately see Google ratings without having to leave your map! Additionally, they can see all the listings for sale in your farm area and those that sold. What better way is there to educate your visitors on why buying or selling in your farm area is worth their while!? Check out a demo of our Map Search Tool!
Social Media Advertising: 
Use social media advertising to target prospective sellers in your farm area with targeted ads that showcase your brand and expertise. INCOM offers a variety of advertising campaigns. Luckily, you can choose one that is best for your marketing strategy and budget.
Email Marketing: 
Use email marketing to stay top of mind with residents in your farm area. Send regular newsletters, market updates, and other valuable content. We don't have to tell you twice about iNCOM's email marketing campaigns and automated drip tools; check it out for yourself!
Video Marketing: 
Use video marketing to showcase your listings; share market updates; and provide valuable insights into the local real estate market. INCOM websites include an automatic YouTube video generator. It transforms your listings into branded video tours for display on your YouTube channel with backlinks to your website.
Virtual Tours:
Use virtual tours to showcase your listings to potential buyers who may not be able to attend an in-person showing. INCOM's real estate website solution offers automatically generated virtual tours for each listing. The system will generate a dynamic and appealing virtual tour for listings that lack one; all combined with stunning full-sized photos for a truly immersive experience. Agents can then share these tours through their email campaigns and social media to attract more buzz!
Interactive Landing Pages:
In order to increase your listings, you need a way to efficiently capture buyer and seller leads while you sleep. INCOM provides built-in landing pages that you can integrate with your social media to capture leads who live in your specific farm area! 
Follow Up and Stay Consistent
Consistency is key when it comes to real estate farming. You need to consistently market to the residents in your farm area and follow up with any leads you generate. Make sure to stay in touch with your past clients and keep them updated on the local real estate market.
Some follow-up ideas for real estate farming include:
Send E-Cards:
Many real estate agents personalize their lead nurturing practices by automating birthday cards, holiday cards, greeting cards, thank-you cards, and other celebratory e-cards to their leads. This helps leads receive a more personalized experience with their agent and helps keep them top of mind.
Personalized Emails: 
Send personalized emails to residents who show interest in your listings or who attend your events. All of this can be easily done and automated through iNCOM's CRM solution, which features an automated drip email campaign and emailing system.
Phone Calls: 
Make phone calls to follow up with leads and check in with past clients. INCOM's built-in CRM solution allows you to stay organized and consistent with follow ups. In addition, it keeps your leads visible and all in one place.
Quarterly Newsletters:
Send quarterly newsletters that provide market updates and other valuable content. Newsletters help potential buyers keep up-to-date with the latest trends and monthly reports about the value of properties in their neighbourhood. As well, it helps buyers be better informed about the current housing market conditions. If you can be that trusted source of information in their area, you've pretty much got a solid in.
In summation, real estate farming establishes yourself as the go-to agent in your neighbourhood. By choosing your farm area; building your brand; creating valuable content; networking with residents; utilizing technology; and staying consistent with your marketing efforts, you can increase your business and become the trusted advisor in your farm area. It takes time and effort to establish yourself as the go-to agent; however, with persistence and dedication, you can achieve your goals and grow your business.