As a real estate agent, hosting an open house is a crucial part of your job. Not only do open houses provide potential buyers with an opportunity to walk through a property and envision themselves living there, but they also give you a chance to showcase your listing and meet new clients. 
Hosting an open house can be a great way to showcase your home to potential buyers and generate interest in your property. However, hosting a successful open house takes more than just unlocking the door and hoping for the best. There are a number of important factors to consider in order to make the most of this opportunity. In this definitive guide, we'll cover everything you need to know to host a successful open house and wow prospective buyers. Prepare for those offers to start flowing in!
Choose the right date and time for your Open House
First and foremost, you'll need to decide when to host your open house. The best day of the week for an open house is typically Sunday, as most people are off work and have more time to attend. As for the time of day, it's generally best to start in the early afternoon, around 12:00 or 1:00 PM. This allows people to sleep in and have lunch before attending, and gives you plenty of time to set up and get ready. 
It's also a good idea to consider the time of year and the weather when you are hosting your open house. If it's summer, you may want to open windows to let in a nice breeze, or if it's winter, you may want to turn up the heat and make sure that your home is cozy and inviting.
Advertise your Open House effectively
Once you've chosen a date and time, it's important to spread the word about your open house. You can do this through a variety of channels, including social media, online real estate sites, and real-estate-centered online marketing platforms. You'll want to make sure that you include important details, such as the date, time, and location of the open house, as well as any features or amenities that make your home stand out.There are a few key ways to advertise an open house:
Online listings
Be sure to list your open house on websites like Zillow, Redfin, and Trulia. You can also post about it on your own social media channels, such as Facebook and Instagram. Blast out an email invite to your past, present, and future client list: you never know who could be interested in attending! Platforms like Incom Real Estate can help ensure that you are covering all your bases when it comes to marketing your open house. Consolidating your marketing efforts yields maximum results, and is significantly less overwhelming than trying to do it all yourself!
Print flyers
Create flyers with photos of the property and all the necessary details (date, time, address, etc.). You can distribute these flyers in the neighborhood, leave them at local businesses, distribute to potential buyers, and/or include them in any mailings you do. You may also want to consider offering a small incentive, such as a gift card or a prize drawing, to encourage people to attend your open house.
Signage
On the day of the open house, be sure to put up plenty of directional signs to help people find the property. You can also put a sign in the front yard to let people know they've arrived at the right place.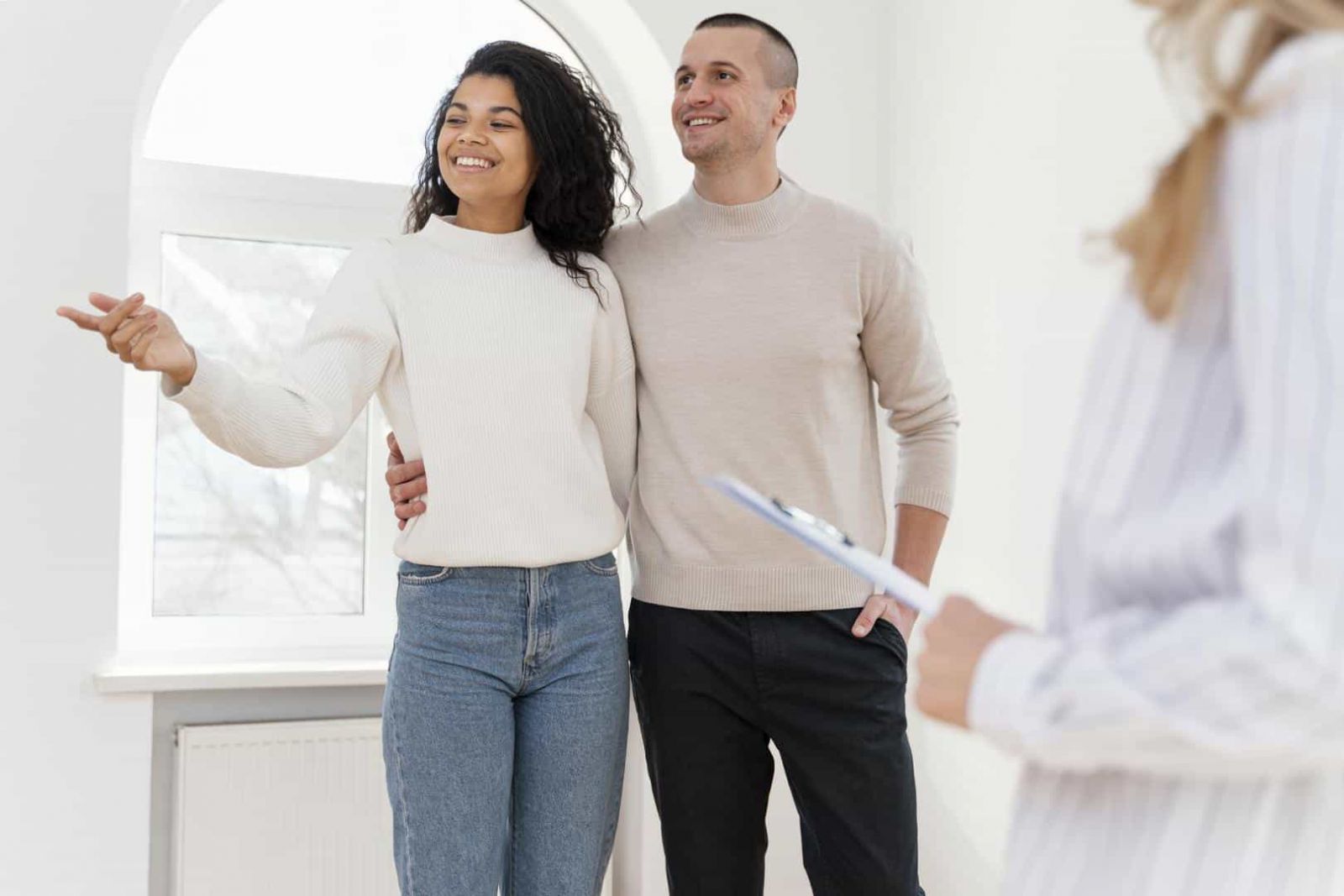 Set the Stage for your Open House
Before you start inviting people to your open house, you'll need to make sure that your listing is ready to be shown. This means taking care of any necessary repairs, deep cleaning, and decluttering. You'll also want to stage your home to make it look as attractive as possible to potential buyers. This can involve rearranging furniture, adding some colorful accents, and making sure that your home is well-lit.
Before opening your doors to prospective buyers, you'll need to make sure the property is in top condition. This includes both the interior and exterior.
Interior
Clean the entire property thoroughly, including floors, surfaces, and appliances. Declutter and remove any personal items, such as family photos and mementos. You might also want to rearrange furniture, add some decorative touches, or even include some faux food on the kitchen counter to give it a more lived-in feel. Consider adding some fresh flowers, lighting a scented candle, or baking cookies to create a welcoming atmosphere.
If it's within your budget, consider inviting in a Professional Stager, who will tastefully curate furniture and home decor pieces that will perfectly complement the interiors of the home. Stagers are also skilled at rearranging pieces in a way that will maximize the space.
In addition, good lighting can make a big difference in the overall atmosphere of a property. Make sure all the lights are working and that the property is well-lit, both inside and outside.
Exterior
First impressions are key, so make sure the exterior of your home is clean and inviting.
Ensure the lawn is mowed and the landscape is well-maintained. Touch up any paint as needed, and consider pressure washing the exterior if it's looking a bit dirty. Overall, ensure that any outstanding repairs or technical issues within the listing have been taken care of before opening it to the public.
Prepare for visitors
On the day of the open house, you'll want to make sure that everything is in order. This includes making sure that the house is clean, the lights are on, and any necessary repairs have been taken care of. You should also have some refreshments on hand for visitors, such as bottled water and snacks.
It's also a good idea to have a designated area for visitors to leave their shoes, as well as a place for them to sign in when they arrive. This will help you keep track of who has visited your home and allow you to follow up with them after the open house.
Greet attendees and provide information
When people arrive at the open house, it's important to greet them warmly and make them feel welcome. Introduce yourself and offer them a flier or brochure with information about the property. In today's digital age, many people expect to be able to access information about a property online. Consider using technology to your advantage, by providing QR codes or URLs that attendees can scan or visit to get more information about the property. You might also want to have a sign-in sheet for visitors to fill out, as this will allow you to follow up with them later.
Consider offering light refreshments, such as bottled water, coffee, or cookies, to attendees. This can help make them feel welcome and comfortable, and might also encourage them to linger longer and take a more thorough look at the property.
Employ Proper Open House Etiquette
When visitors arrive at your open house, it's important to greet them warmly and make them feel welcome. You should also be prepared to give them a tour of your home, highlighting any features or amenities that you think they might be interested in. You may also want to have a list of features and information about your home on hand for visitors to take with them.
As you give tours, it's important to be responsive to visitors' questions and concerns. Be prepared to address any issues they may have, and be honest about the condition of the home. You should also be mindful of your body language and tone of voice, as these can convey a lot of information to potential buyers.
With that being said, if prospective buyers prefer to walk through the property first, give them the space to do so without cornering them right away and pushing for a tour. You want your clients to feel relaxed and not pressured, so that they associate the property with a calm sense of feeling at home - leave the pushy sales tactics at the door and let the space speak for itself!
Follow up with Potential Buyers
After the open house, be sure to follow up with any potential buyers who showed interest in the property. You can send them a thank-you email and offer to answer any additional questions they might have. You might also consider reaching out to anyone who didn't attend the open house but expressed interest in the property.
Have a Backup Plan
Finally, it's always a good idea to have a contingency plan in case something goes wrong. For example, if the weather is bad, you might want to have an indoor area set up where attendees can still view the property. Or, if you're expecting a large turnout, you might want to have extra signage or staff on hand to help direct people and answer questions.
By following these steps, you can host a successful open house and generate interest in your listing. With