Just like every other industry, real estate websites have their own set of competitors. Some websites can be used for static reasons like branding and profiling while others are more dynamic giving you the most benefit to your dollar. Dynamic real estate websites often incorporate everything into one online marketing system. The problem that comes along with this type of development is the fact that not everyone can do it; and do it well.
This is one issue that iNCOM does not have.
iNCOM not only offers an easy to use website with turnkey capabilities but also different types of AI technology that helps your business continue to run so you can focus on your current clients.
Automated Responses:
iNCOM offers an abundance of drip email campaigns that keep you connected with your clients. Our built-in CRM system gives users the option of creating segmented lists so you can determine what clients are going to receive each email. This increases communication and improves relationships because realtors are able to be in constant communication with their clients addressing any needs or concerns that they might have.
Widget Application Management
iNCOM has many different options to help increase user experience. Users can highlight key listings, send out daily email alerts or even attach social media posts by customizing your website to reflect who you are as a realtor.  Add as many widgets as you want and move them around the page wherever you think will increase user interaction. If you have any questions our support team is always available to assist you. 
These are just some of the possible options that allow you to customize your website.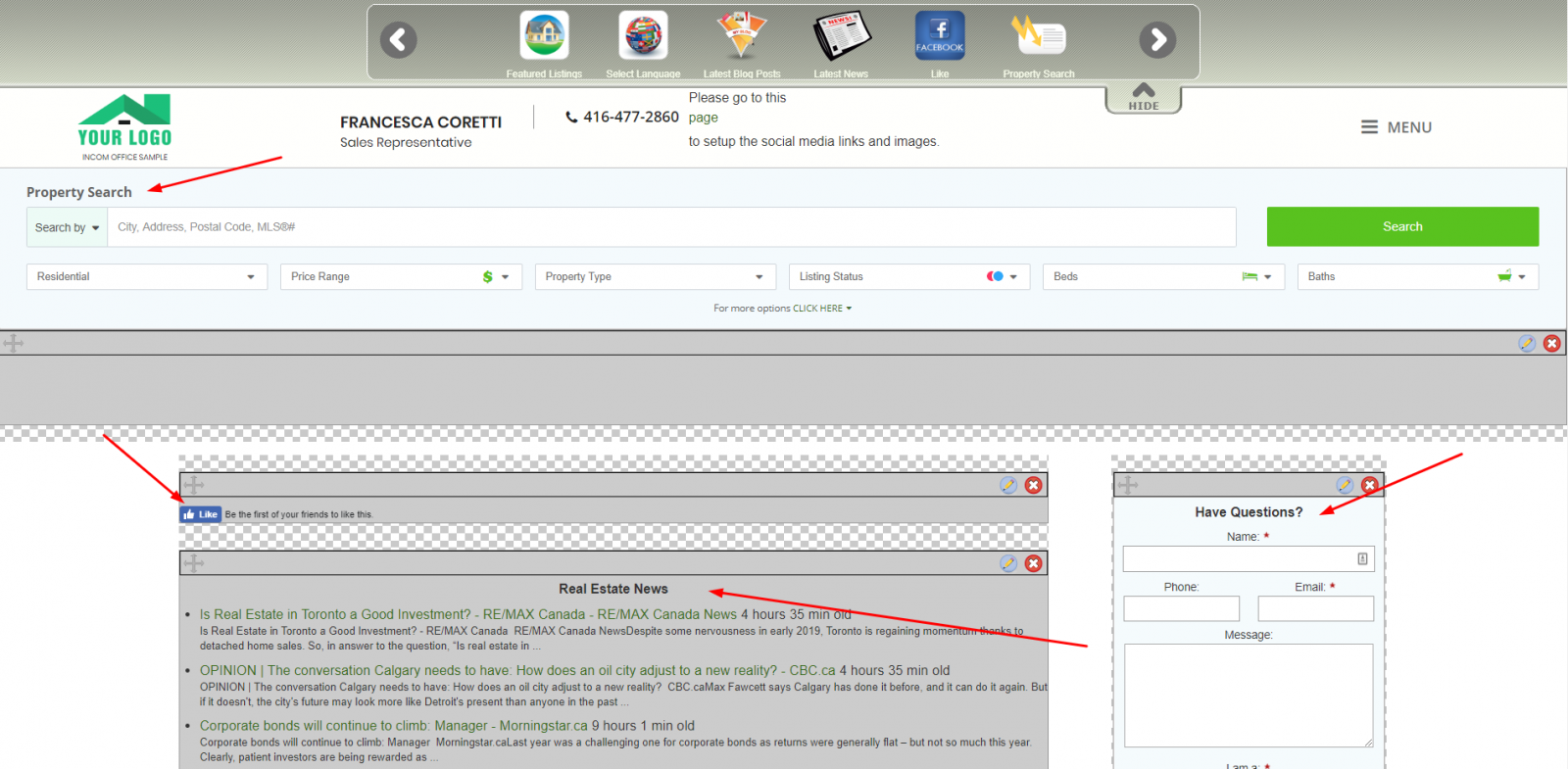 3. Onsite Calculators
As much as we sometimes like doing things old school, math is not one of them. Easy-to-use calculators are available for users at the touch of a button. This feature is an easy way for clients to determine what they can afford. Whether they are thinking of buying or renting iNCOM gives realtors the tools to be able to receive the important information without wait.
Calculators we offer:
                             - Land Transfer Tax
                             - Mortgage Loan Caluclator
                             - Mortgage Affordability Calculator
                             - CMCH Premium Calculator
        4. Theme Manager
As the real estate industry continues to grow so does the competition. The best way to stay ahead of the game is to make sure your website does not go out of style. iNCOM offers a variety of choices to keep your website looking separate from the rest. There are options to change colours, menu options and alter the aesthetics of your website. Whether you are focusing on buyer, seller, rental, condos, houses or even commercial properties iNCOM has a design that will fit your needs.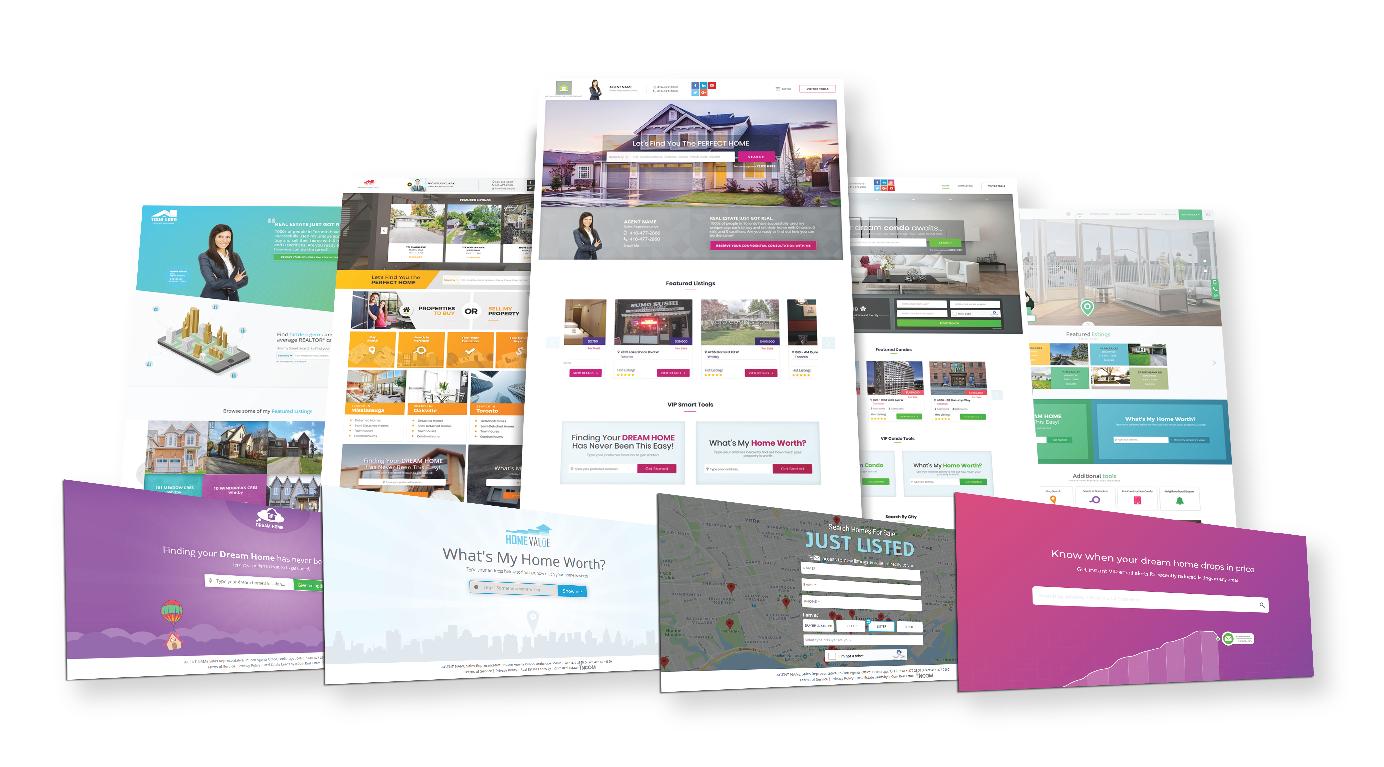 If you are looking for a boost in traffic to your website, you can count on iNCOM to provide you with plenty of additional business at a reasonable cost. We have been designing real estate websites for over 15 years, and are pushing 10,000 satisfied customers in 5 different countries. If you want to get ahead of the competition, SEO is one of the most affordable options, and we make it our business to put your SEO ranking at the top. 
At iNCOM Web & e-Marketing Solutions, we are well-versed in keeping your business ahead of its competitors. 
Contact us today to learn more.