Even though almost every industry nowadays is looking towards email marketing (in some form) as a platform for advertising, the emphasis and value that it can bring to the real estate industry can't be overstated.
Don't believe it? Let the numbers do the talking.
When sending email alerts between buyers and REALTORS® 63% automatically engage in the communication with 22% planning to do so in the future. That means that 85% of all communication going out through emails is automatically coming back either right away with the possibility of new clients or with intent to return. With numbers like that it is hard to not use some kind of email marketing platform to attract new clients and get an email campaign started with them.
Before deciding on which platform to use, know this fact; 53% of real estate business obtain email subscribers from web-derived subscribers.  Therefore, the best option for any REALTOR® is having a platform that not only consistently sends out a segmented list of email alerts but also increases branding and awareness of their business.
Well we have got you covered.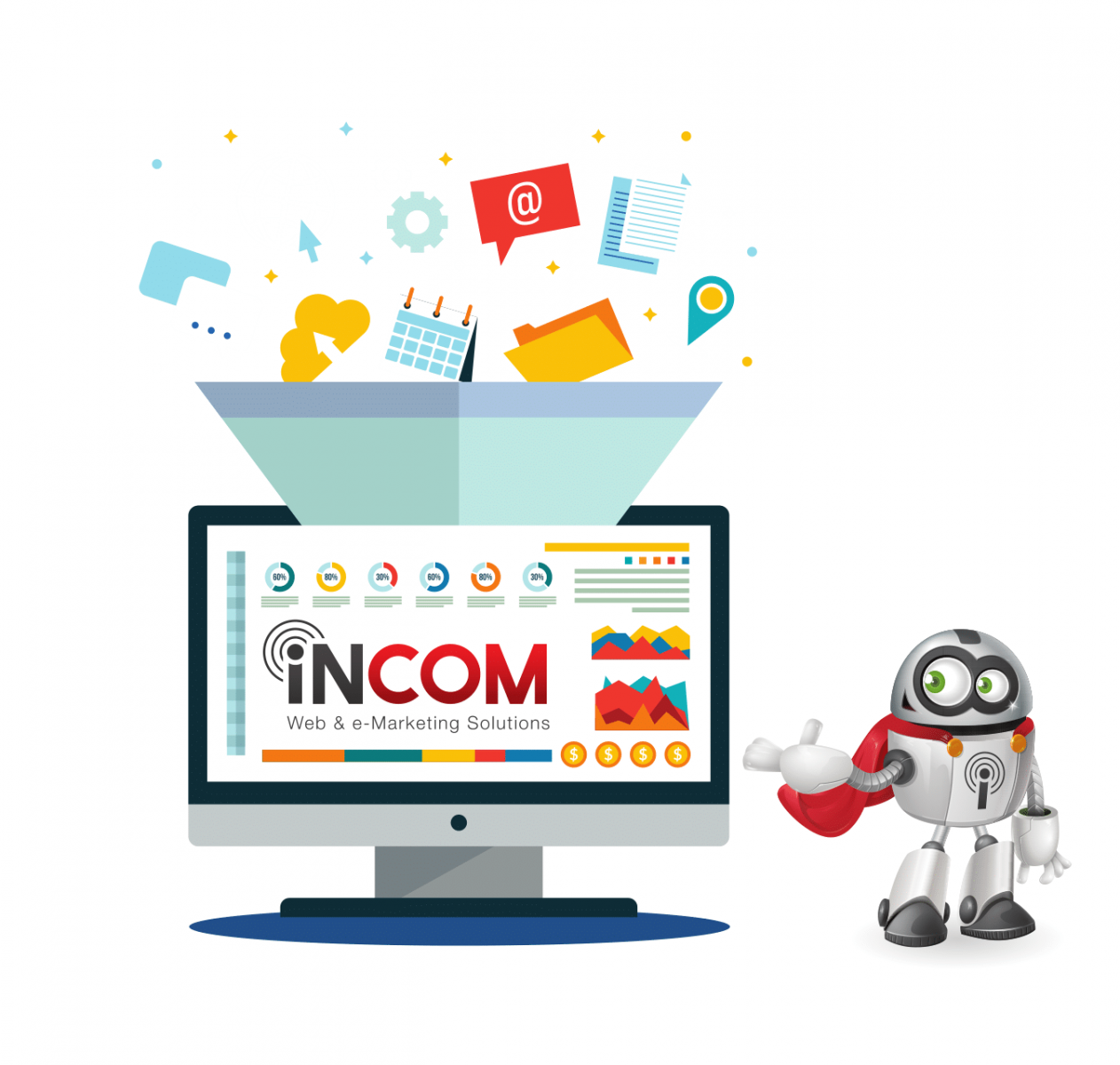 iNCOM offers many drip email alerts/campaigns to help you segment your clients and attend to them in the best possible way. We also have services that will help increase SEO and branding for your website to help grow your email list.
Every aspect a REALTOR® might need in their day-to-day lives is on the dashboard of your own customized website. iNCOM will guide you from beginning to end, helping you increase your client list with different tactics everyday. The best part, all of these tools are online and can be communicated directly and quickly to you, so there are never any missed opportunities.

Decreasing the risk of missed opportunities will allow for easy communication between buyers and REALTORS® and lower any confusion that might occur in a real estate deal.
If you are looking for a boost in traffic to your website, you can count on iNCOM to provide you with plenty of additional business at a reasonable cost. We have been designing real estate websites for over 15 years, and are pushing 10,000 satisfied customers in 5 different countries. If you want to get ahead of the competition, SEO is one of the most affordable options, and we make it our business to put your SEO ranking at the top. 
At iNCOM Web & e-Marketing Solutions, we are well-versed in keeping your business ahead of its competitors. 
Contact Us to learn more.