As a real estate agent, hosting client events is an excellent way to foster strong relationships, showcase your expertise, and create lasting memories. With the arrival of summer, it's the perfect time to harness the season's vibrant energy and plan creative events that will leave a lasting impression on your clients. In this blog, we'll explore some unique and exciting client event ideas you can leverage as an agent this summer, so you can stand out in your industry. These events will be sure to leave a lasting impression on clients both old and new, garnering you buzz, recognition, and referrals!
Outdoor Movie Night:
Transform a vacant lot or a spacious backyard into a cozy outdoor cinema under the stars. Set up a large inflatable screen, provide comfortable seating options like blankets and bean bags, and create a concession stand with popcorn, candy, and refreshing beverages. Choose a classic or family-friendly movie that suits the audience's taste and enjoy an evening of entertainment while fostering a sense of community among your clients.
Summer BBQ Party:
What better way to celebrate summer than with a lively BBQ party? Rent a park pavilion or utilize your office's outdoor space. Grill up delicious burgers, hot dogs, and veggie skewers, accompanied by refreshing summer salads and desserts. Arrange games like cornhole or volleyball, and create a festive atmosphere with music and decorations. This casual and relaxed event will give your clients a chance to mingle, bond, and enjoy the warmth of the season.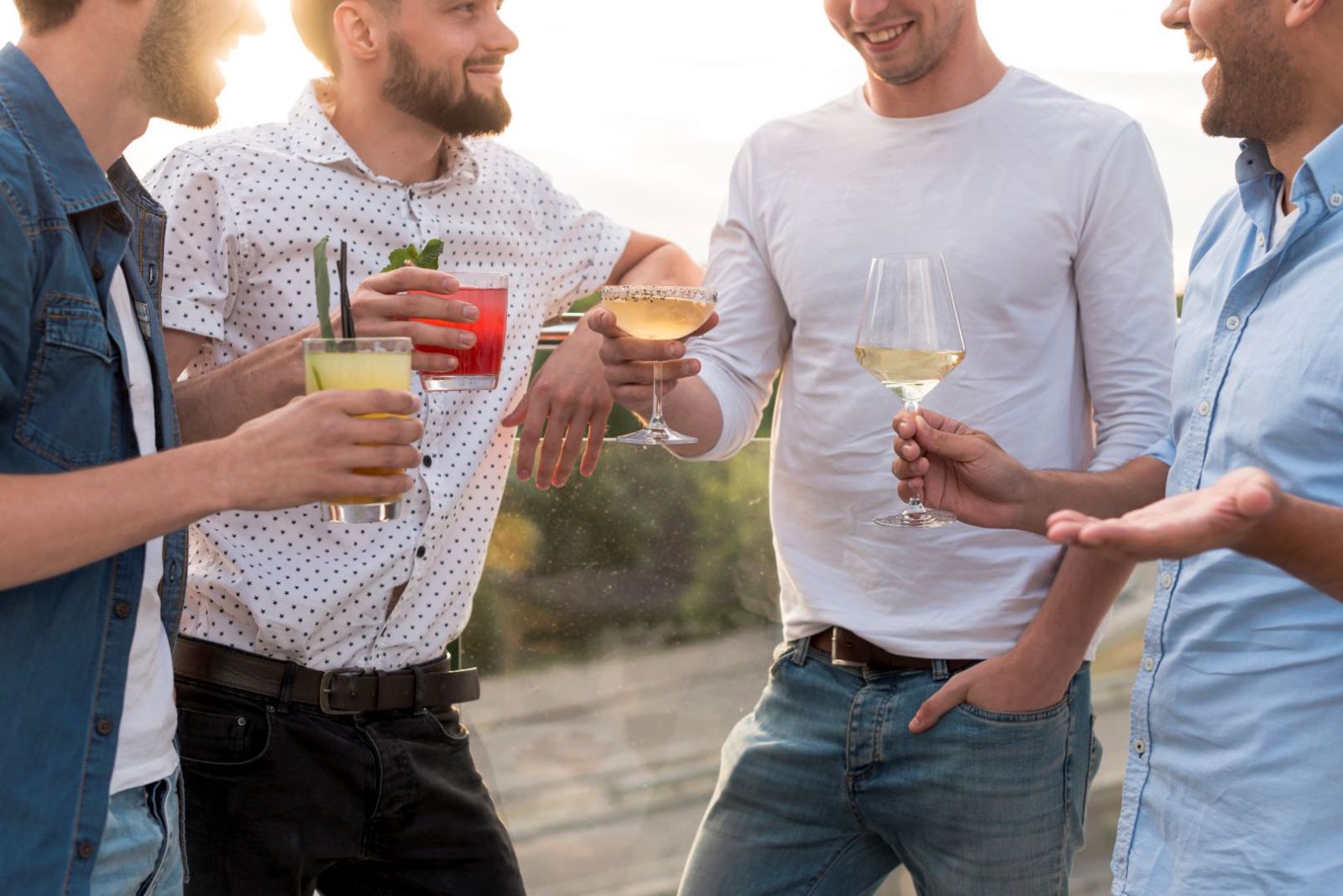 Beach or Lake Day:
Embrace the sun and sand by organizing a beach or lake day for your clients. Scout out a picturesque location, provide beach umbrellas, beach towels, and a variety of water sports equipment like paddleboards, kayaks, or beach volleyball. Offer a picnic-style lunch, complete with fresh fruits, sandwiches, and cool drinks. This event allows your clients to unwind, soak up the sun, and appreciate the natural beauty of their surroundings.
Gardening Workshop:
Tap into the gardening trend by hosting a hands-on gardening workshop. Collaborate with a local nursery or horticulturist to guide your clients through the basics of planting, potting, and maintaining beautiful summer flowers or herbs. Provide the necessary supplies, such as pots, soil, and seeds or seedlings. Not only will your clients gain new skills, but they will also take home a tangible reminder of their experience.
Neighborhood Tour with Food Tasting:
Highlight the charm and unique flavors of your community by organizing a neighborhood tour combined with food tastings. Collaborate with local restaurants, cafes, and food vendors to offer a diverse range of small bites or street food at different stops along the tour. Share interesting historical facts and stories about the neighborhood's development and landmarks. This event allows your clients to explore their surroundings while indulging in culinary delights.
Charity Fundraiser Event:
Make a positive impact in your community by hosting a charity event during the summer. Have a cause near and dear to your heart? Get your clients in on it as well! Partner with a local charity or nonprofit organization, and organize a fundraising event such as a charity run, walkathon, or sports tournament. 
In addition, many clients will be happy to let you use the spacious backyard of their listing as a venue, if it generates buzz from prospective buyers. Doubly so if it's for a good cause. Host a raffle, hand out hors d'oeuvres and champagne, and make it a night to remember! The calls and emails from prospective buyers regarding your listing will be the cherry on top.
Promote these types of real estate client events through your network and encourage your clients to participate and contribute. This event not only raises awareness for a worthy cause but also showcases your commitment to giving back.
Community Garage Sale:
Keeping to the theme of killing two birds with one stone, hosting a community garage sale is a great way to declutter your space while generating more listings for your business. Choose a couple of streets adjoining to where you live, or where you have listings. Send a postcard or even a handwritten note to the residents and explain that you're organizing a garage sale in the area and ask if they would like to participate. If they agree, provide them with lawn signs stating details about the garage sale with your name and logo. This is a great way to advertise your services and get to know the residents. You'll be sure to secure at least one or two listings!
Wine Tasting and Art Exhibition:
Partner with a local winery and art gallery to host an evening of sophistication and culture. Set up a wine tasting station where clients can sample a variety of wines while appreciating the artwork on display. Arrange for a sommelier or wine expert to provide insights and engage in conversations about the different wines. These real estate client events not only showcases local talent but also provides an opportunity for your clients to network and appreciate the finer things in life.
Outdoor Fitness Class:
Promote a healthy and active lifestyle by organizing an outdoor fitness class. Whether it's yoga in the park; a high-intensity interval training session; or a group bike ride, this event encourages your clients to prioritize their well-being while enjoying the great outdoors. Partner with local fitness instructors or trainers to lead the class, and provide water bottles and healthy snacks to keep everyone energized and hydrated.
Home Design and Décor Workshop:
Tap into your clients' desire for beautiful homes by hosting a home design and décor workshop. Collaborate with interior designers, home stagers, or home improvement stores to provide expert tips and insights on transforming living spaces. Set up demonstration stations where clients can learn about color schemes, furniture placement, and DIY projects. Offer refreshments and provide handouts or brochures with additional resources for their home improvement journey.
Sunset Cruise or Boat Party:
If you're located near a body of water, a sunset cruise or boat party is an excellent way to celebrate summer and create unforgettable memories. Rent a boat or charter a cruise, and invite your clients to join you for a scenic tour on the water. Provide food, beverages, and entertainment onboard, such as live music or a DJ. As the sun sets, your clients will be treated to breathtaking views while enjoying a delightful evening on the water.
Summer Sports Tournament:
Organize a friendly sports tournament in a local park or recreational area. Choose popular summertime sports like beach volleyball, softball, or soccer. Encourage your clients to form teams and compete against each other. Create a festive atmosphere with music, banners, and team jerseys. This event fosters camaraderie and friendly competition, allowing your clients to bond over shared interests and experiences.
A Night At The Theatre/Opera:
Got a client or two who are patrons of the arts? Why not get them tickets to a broadway show, play, or opera, and take them out for an intimate night on the town? Not only will this score you major brownie points as an agent who goes above and beyond, it will be an intimate and meaningful bonding experience over shared interests. Grab a drink or two after the show to discuss your findings!
Remember…
The key to successful real estate client events is understanding your clients' interests and preferences. Tailor your events to their tastes, and aim to create a welcoming and inclusive atmosphere where they can connect with you and each other. By hosting these creative and engaging summertime events, you'll strengthen your relationships and solidify your position as a trusted real estate agent in your community.
Summer is a season of warmth, relaxation, and fun. As a real estate agent, hosting creative client events during this time can strengthen your relationships; build trust; and create a memorable experience for your clients. From outdoor movie nights to beach days, gardening workshops to neighborhood tours, the possibilities are endless. By tapping into the spirit of the season and tailoring events to your clients' interests, you can create lasting connections that go beyond the transactional nature of your business. So, let your creativity shine, and plan some incredible summer events that will leave a lasting impression on your clients and elevate your real estate business to new heights.