Real estate listings are crucial for the success of real estate agents. However, getting real estate listings can be a challenging task, especially in a highly competitive market. In this blog post, we will explore some effective strategies that you can use to attract more clients and grow; all without breaking the bank.
1. Leverage Your Network
One of the best ways to get real estate listings is by leveraging your network. Reach out to your sphere of influence. This could be family, friends, and business acquaintances. Let them know about your services as a Realtor.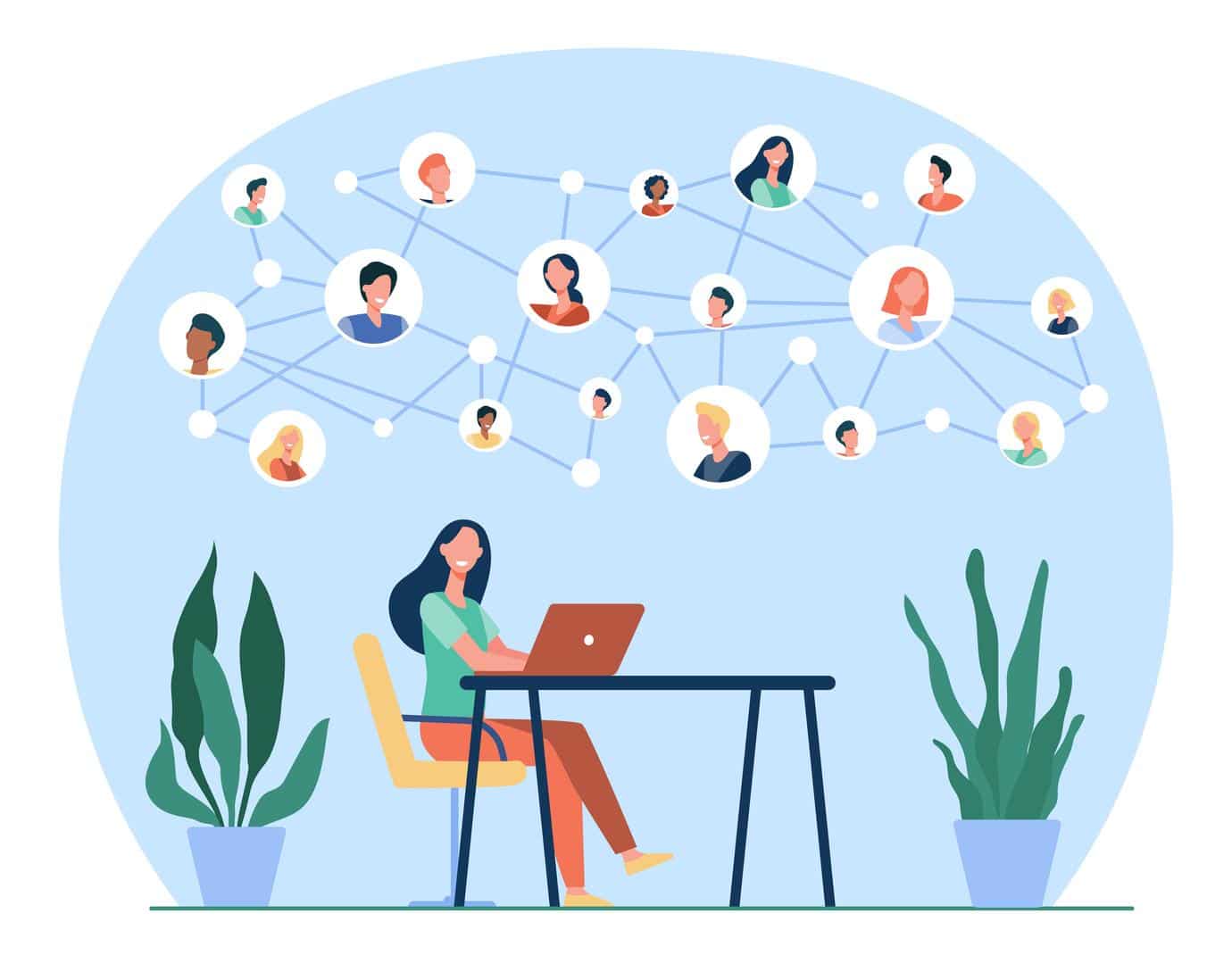 Word of mouth is powerful; however, building up a solid network and spreading the word about your services means having a reputable online presence. One that is fully loaded with pertinent real estate information and guarantees ample results. Incom's full-featured web solution provides all available MLS listings with tools to capture leads with ease. This enables you to fire on all cylinders.
Showcasing the latest sold listings in your target neighborhood provides prospective sellers with critical information; information that helps them determine their home's current worth. In addition, a compelling reason to revisit your website often for up-to-date real estate information.
2. Use Social Media
Social media is a powerful tool for real estate agents and brokers. You can use platforms like Facebook, Twitter, and Instagram to promote your services; showcase your properties; and connect with potential clients. Here are some tips for using social media to get real estate listings:
Utilize a social media integration tool on your website: Incom's solution spreads your website content on the web to over 250+ social media platforms. Attractive icons allow your visitors to bookmark and share information about any listings featured on your site, as well as follow/like your page with one simple click. This tool is a two-way street, as it guides website visitors to your social media pages, and also increases traffic back to your website by sharing engaging content and listings from your website pages.
Post regularly: Consistency is key when it comes to social media. Make sure you're posting regularly and engaging with your followers.
Use hashtags: Hashtags can help your posts reach a wider audience. Use relevant, trending hashtags like #realestate, #homesforsale, and #realtor.
Share valuable content: Share helpful tips, market updates, and other valuable content to show your expertise and build trust with potential clients.
Run Facebook and Google display network ads targeting homeowners: Social media platforms allow you to run targeted ads that can reach specific demographics, interests, and locations. This can be a great way to reach potential clients in your local area, and generate the specific types of listings you want. Learn about our full-fledged social media advertising services, so you can ensure you've got all your bases covered!
3. Leverage Lead Capture Technology!
In order to increase your listings, you need a way to efficiently capture buyer and seller leads while you sleep. Incom offers built-in landing pages, which are included with your website solution. This feature includes seven powerful methods of real estate lead generation. Once captured, Incom's CRM solution offers automated drip emails that will nurture them over a course of 6 months. Thus, doubling your prospecting efforts! These lead generation strategies are outlined below:
Home Value: a landing page that will help you capture leads from curious homeowners looking into evaluating the value of their homes.
Price Drop: this landing page will help you capture leads from bargain hunters who are looking for undervalued properties.
Pre-Construction: this landing page provides your visitors with immediate access to preconstruction condo listings in their area!
Neighbourhood Buzzer: This landing page informs buyers and sellers of real estate trends in their area, allowing you to turn a curious researcher into a lead.
Dream Home: this landing page provides buyers with a set of qualifying questions they can answer, in order to provide you with knowledge of the type of properties your leads are looking for.
Daily Email Alerts: This landing page is perfect for capturing leads who are looking to receive regular updates about homes for sale in their local area, automating emails complete with listings that fit their dream home needs.
4. Create a Blog
Creating a blog is another effective way to get real estate listings. By writing blog posts that provide helpful information and insights about the real estate market, you can establish yourself as an industry expert; thus, attracting more potential clients. 
Our Daily Real Estate Newsfeed provides an easy source of the latest news in real estate. This gives you plenty of blog or social media content inspiration.
Here are some tips for creating a successful real estate blog:
Ensure you have a solid blogging platform with a comment section built onto your site, which allows you to include optimized keyword-rich information to boost SEO and engage with your visitors the right way. 
Choose a niche: Focus on a specific area of the real estate market, such as first-time homebuyers, luxury properties, or investment properties.
Provide value: Write blog posts that provide valuable information and insights for your target audience.
Optimize for SEO: Use keywords and meta descriptions to optimize your blog posts for search engines.
Share on social media: Share your blog posts on social media to reach a wider audience.
5.  Offer Virtual Tours to Compliment you Real Estate Listings!
With the rise of virtual technology, offering virtual tours can be a great way to attract potential buyers and sellers. Virtual tours allow buyers to see the property from the comfort of their own home. This proved to be super effective during the pandemic and has since been adapted as a common industry practice. Here are some tips for offering virtual tours:
Incom's real estate office website solution offers automatically generated virtual tours for each listing. The system will generate a dynamic and appealing virtual tour for listings that lack one, combined with stunning full-sized photos for a truly immersive experience. Agents can then share these tours through their email campaigns and social media to attract more buzz!
Use a high-quality camera: Use a high-quality camera to capture the property and ensure that the images are clear and detailed.
Include a call-to-action: Include a clear call-to-action to encourage potential buyers to schedule an in-person showing.
6.  Learn how to Prospect FSBO (For Sale By Owner) Real Estate Listings
Regardless of the state of the market, there will always be those who believe they can get a better deal listing and selling their homes without the help of an agent. Convincing them this isn't true creates a great opportunity to explain your value as an agent; thus building a solid and trusted partnership. That makes FSBOs a great source for listings in any market—even in a recession.
Our easy-to-use Search Engine Optimization tools allow you to hone in on the specific listings you want.
Want some pointers on convincing "DIY-type" clients to take you on as their listing agent? Read tip #5 in our previous blog post.
7. Go Door Knocking in Neighborhoods you Want Real Estate Listings in!
Yes, we know. Door knocking is the bane of any agent's existence. But one just has to get over their fear of door knocking to see its value in securing some solid listings. Door knocking is one of the best ways to show homeowners you are confident and market-savvy enough to get them the best price for their home. 
Leveraging InCom's Neighbourhood Sold Data displayed on your website's homepage when door knocking helps engage homeowners and plants the seeds to nurture your relationships.
8. Partner with Other Professionals
Partnering with other professionals in your industry can be a great way to get real estate listings. By working with mortgage brokers, real estate attorneys, and other professionals, you can tap into their network and gain new clients. Here are some tips for partnering with other professionals:
Attend industry events: Attend events and conferences in your industry to meet other professionals and build relationships.
Offer referrals: Offer to refer clients to other professionals in exchange for referrals to your business. You can even add a page on your website with a list of other professionals that you work with or have had good service from.
Collaborate on marketing: Collaborate with other professionals to create joint marketing campaigns that promote your services.
Cross-promote on social media: Share each other's content on social media to reach a wider audience.
Join a reputable firm as a junior agent under a more experienced mentor: You'll learn more about getting seller clients in a month working under a successful listing agent than in six months of $5,000 coaching courses. The best listing agents have hyperlocal market knowledge, and know your area better than anyone.
Get a mentor: If you're not sold on working under a team, find a mentor who is passionate about teaching and guiding you.
Offer help to more senior agents in your brokerage – often the agents that have multiple listings need help to run their open houses. This is a great way for newer agents to make connections at the Open House.
9. Focus on your Mission, Vision, and Values
Before trying to get listings, an agent should first nail down their MVV (mission, vision, and values).
Take a step back and consider how you're uniquely positioned to help sellers. Matching buyers' needs is relatively easy- they just want someone they like to open doors and walk them through the transaction. Working with homeowners is much more complicated.
A homeowner's choice of agent is driven more by what you offer and how it benefits them. But you can't be everything to everyone. That's why focusing on your own mission, vision, and values is a crucial first step to getting the right sellers to resonate with you and hire you.
In conclusion, getting real estate listings doesn't have to be expensive or complicated. By leveraging your network, using social media, leveraging online lead generation technology, creating a blog, hosting an open house, partnering with industry professionals, offering virtual tours, targeting FSBOs, prioritizing door knocking, and focusing on your MVV, you can attract new clients and grow your business without breaking the bank. Remember to always provide value, be consistent, and focus on building relationships with potential clients. With these strategies in mind, you can achieve success in any real estate market.