As a real estate agent you want your website to be the best and easiest site to peruse through and that is only doable with the right designs. Whether you are using your website for lead generation, general property search and/or displaying property listings, or just as a search engine tool for prospective clients, keeping a website up to date with the easiest search capabilities is key. 
The real estate industry is tricky in the sense that there are multiple different age groups that might be surfing your website at the same time. This could make it difficult when developing a theme or web design for your website; a problem for some but not for us. We have created over twenty different real estate website templates that is for any person to navigate. It doesn't matter if you are highlighting a single property or hundreds of listings iNCOM has a design to fit your needs. 
iNCOM has made it easy to increase traffic to your website by adding simple yet effective tools.
Here are a couple examples:
Social Media: It's not enough to have a great listing, because if no one knows about it then it becomes irrelevant. With all our designs there is a direct social media sharing channel that lets you promote your content. Social media is a great way for you to keep your clients informed of the newest properties on the market in a friendly way. 
On Page SEO Text: All of iNCOMs websites have been optimized with SEO tactics, meaning the meta tags, descriptions and content was created specifically to gain views and boost traffic. Think SEO is not worth your time? You might want to think again. SEO is an easy addition to a website that can help increase google ranking fast. 
Real Estate Blog: Incorporated in every website there is a tab that provides all the new information and articles related to the real estate industry. By having this guest real estate blog it invites traffic in from sites that might not be originally connected to yours. This is a great way to keep your options open and gain traffic from all places on the internet. 
iNCOM has recently revealed the new real estate templates for their websites that make searching for your dream home painless. There can be so many different qualities on a checklist for a house that it can get overwhelming when you are not finding them. 
With our new themes there are various options for you to choose from. 
The "Listio" theme is among the three newest unveilings that all our clients now have access too. The "Listio" theme raised the bar when it comes to real estate business and website development.
It is a simple and straight-forward, perfect for navigating through a plethora of MLS property listings. The colour palette includes a refreshing combination of whites and vibrant colours, creating the perfect atmosphere that is both clean and exciting. 
Get This Theme Today and Learn More About Lisitio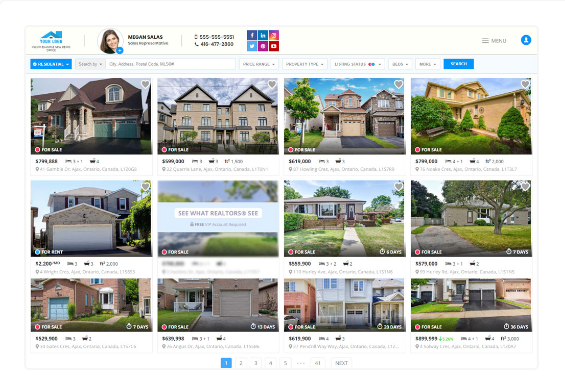 Another cool theme that iNCOM has released recently is the 'Maply" theme. Incorporating an easy to use map and multiple different visuals it is easy to find the right place for you. This is not you typical real estate wordpress theme. 
Explore dream home listings in local neighbourhoods or even browse areas with the amenities map, there a simple search feature for everyone. We created this theme with a buyers mentality making sure everything a buyer would need is there at the click of a button. This theme is equipped with tools and advanced search functionalities that make browsing for properties breeze. 
Get This Theme Today and Learn More About Maply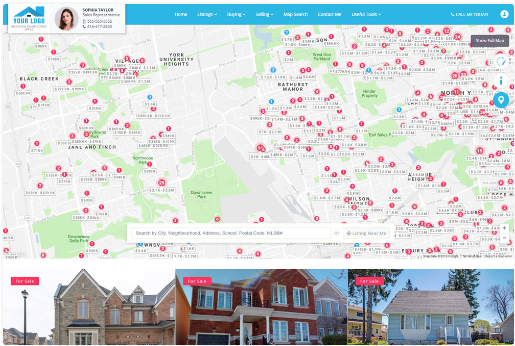 The last theme that we have released recently is called "Villa". The "Villa" theme is best theme for realtors who are maybe just starting out and need some extra exposure, branding and social media presence. 
This theme is fully-equipped for online sharing on any platform and increase traffic to your website. It is a compelling way to enhance your digital footprint as well as learn more about property management and lead capturing abilities. It's great for those who might be interested in diving more into digital marketing by incorporating our lead generation services. 
Get This Theme Today and Learn More About Villa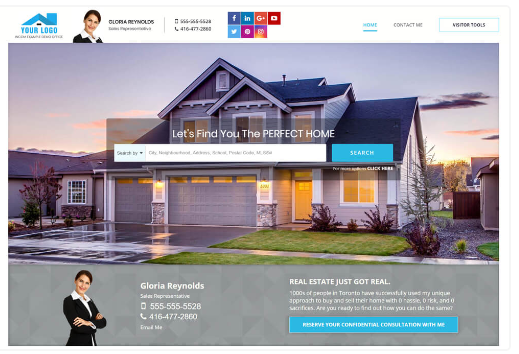 When deciding on who your real estate website provider should be, there are a couple things you might want to keep in mind. Some companies will say and do everything to get you onboard with them but not prove their worth to you until you are stuck with them, but not iNCOM. 
Here we let the statistics do the talking and with 9500 satisfied clients on five different continents they are only saying good things. We also do not need to keep you under a contract that is why there is a 30-day money back guarantee if you decide otherwise. 
If you are looking for a boost in traffic to your website, you can count on iNCOM to provide you with plenty of additional business at a reasonable cost. At iNCOM Web & e-Marketing Solutions, we are well-versed in keeping your business ahead of its competitors. 
Contact us today to learn more.