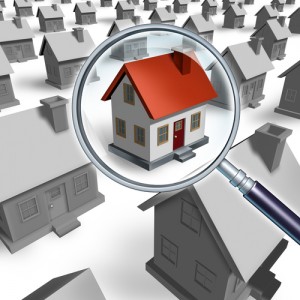 INCOM provides our clients the best search available by implementing automatic upload and update of your local Listings. Our full IDX portal gives your clients access to thousands of MLS® properties directly on your website. We know that property information, photos and virtual tours are the number one reason clients visit your site. As a result, this feature is designed to keep clients on your website longer to increase real estate lead generation probability.
Most MLS and Real Estate Boards offer several technological options to connect your website to their database and create a property search portal on your website (IDX). Depending on your local MLS it may require some paperwork and possibly a one-time or recurring data-access fee. With INCOM you can offer your potential clients and leads the widest range of listings so you can remain their primary source of information. 
Please contact us
 for more details about your local MLS. 
Benefits:
Promotes your real estate listings on thousands of INCOM Real Estate websites
Increases listing exposure & website traffic
Decreases advertising costs
Keeps clients on your website longer
Promotes return visits to your website
INCOM works with most of the real estate boards across North America.
Canada

 

United States

Alberta

Grande Prairie & Area Association of REALTORS® 

Fort McMurray REALTORS® 

Alberta West REALTORS® Association 

REALTORS® Association of Edmonton 

Central Alberta REALTORS® Association 

Calgary Real Estate Board 

REALTORS® Association of South Central Alberta 

Lethbridge & District Association of REALTORS® 

Medicine Hat Real Estate Board Co-op 

 

British Columbia

BC Northern Real Estate Board 

Chilliwack and District Real Estate Board 

Fraser Valley Real Estate Board 

Kamloops & District Real Estate Association 

Kootenay Real Estate Board 

Okanagan Mainline Real Estate Board 

Powell River Sunshine Coast Real Estate Board 

Real Estate Board of Greater Vancouver 

South Okanagan Real Estate Board 

Vancouver Island Real Estate Board 

Victoria Real Estate Board 

 

Manitoba

Brandon Area REALTORS® 

Portage la Prairie Real Estate Board 

WinnipegREALTORS®  

 

Brunswick

Greater Moncton REALTORS® du Grand Moncton 

Northern New Brunswick  

Saint John Real Estate Board 

The Real Estate Board of Fredericton Area 

Valley Region of REALTOR® 

 

Newfoundland and Labrador

Newfoundland and Labrador Association of REALTORS® 

 

North West Territories

Yellowknife Real Estate Board 

 

Nova Scotia

Nova Scotia Association of REALTORS® 

 

Ontario

Bancroft and Area Association of REALTORS® 

Barrie & District Association of REALTORS® 

Brampton Real Estate Board 

Brantford Regional Real Estate Association 

Cambridge Association of REALTORS® 

Chatham-Kent Association of REALTORS® 

Cornwall and District Real Estate Board 

Durham Region Association of REALTORS® 

Guelph & District Association of REALTORS® 

Huron Perth Association of REALTORS® 

Kawartha Lakes Real Estate Association

Kingston & Area Real Estate Association 

Kitchener-Waterloo Association of REALTORS® 

London and St Thomas Association of REALTORS® 

Mississauga Real Estate Board 

Niagara Association of REALTORS® 

North Bay Real Estate Board 

Northumberland Hills Association of REALTORS® 

Ottawa Real Estate Board 

Peterborough and the Kawarthas Association of REALTORS® 

Quinte & District Association of REALTORS® 

REALTORS® Association of Grey Bruce Owen Sound 

REALTORS® Association of Hamilton-Burlington 

Renfrew County Real Estate Board 

Rideau-St.Lawrence Real Estate Board 

Sarnia-Lambton Real Estate Board 

Sault Ste. Marie Real Estate Board 

Simcoe and District Real Estate Board 

Southern Georgian Bay Association of REALTORS® 

Sudbury Real Estate Board 

The Lakelands Association of REALTORS® 

The Oakville, Milton and District Real Estate Board 

Thunder Bay Real Estate Board 

Tillsonburg District Real Estate Board

Timmins, Cochrane & Timiskaming Districts Association of REALTORS® 

Toronto Real Estate Board 

Windsor-Essex County Association of REALTORS® 

Woodstock-Ingersoll & District Real Estate Board 

 

Prince Edward Island

Prince Edward Island Real Estate Association 

 

Saskatchewan

Association of Regina REALTORS® 

REALTORS® Association of Lloydminster & District 

Saskatoon Region Association of REALTORS® 

Southeast Saskatchewan Council of REALTORS® 

Swift Current & Region Council of REALTORS® 

Yorkton & District Real Estate Council 

 

Yukon

Yukon Real Estate Association 

 

Existing Boards occasionally merge together. If your MLS is missing, contact us for more information.

 

 

Alabama

Baldwin County Association of REALTORS®

Cullman Association of REALTORS®

North Alabama MLS

 

Arizona Regional MLS 

MLS of Southern Arizona 

Western Arizona REALTOR® Data Exchange 

 

Bay Area Real Estate Info Services

Bay East Association of REALTORS®

bridgeMLS

Calaveras County Association of REALTORS®

California Desert Association of REALTORS®

California Regional MLS 

California Real Estate Technology Services 

Contra Costa Association of REALTORS®

East Bay Reg Data / MAX East Bay Reg Data / MAX 

Fresno Association of REALTORS®

Kings County Board of REALTORS®

Mammoth Lakes Board of REALTORS®

MetroList

MetroList Sacramento 

MLS Listings

San Diego MLS

San Francisco Association of REALTORS®

South Tahoe Association of REALTORS®

Tuolumne County Association of REALTORS®

Ventura County Regional Data Share 

 

SMART MLS

 

Beaches MLS 

Cape Coral MLS 

Florida Gulf Coast Multiple Listing Service   MIAMI Association of REALTORS® 

Fort Lauderdale MLS RETS 

Flagler County Association of REALTORS®

Hernando County Association of REALTORS®

My Florida Regional MLS Stellar MLS

North Florida MLS 

Northeast Florida MLS

Ocala/Marion County Association of REALTORS®

Palm Beach Board of REALTORS®

Pensacola Association of REALTORS®

South Broward MLS

Southeast Florida MLS 

Space Coast Association of REALTORS

 

First MLS (FMLS)

 

Hawaii Central MLS 

REALTORS® Association of Maui

 

Midwest Real Estate Data 

 

Metropolitan Indianapolis Board of REALTORS®

 

Lexington-Bluegrass Association of REALTORS®

Northern Kentucky Association of REALTORS®

Somerset-Lake Cumberland Board of REALTORS®

 

Bright MLS

 

MLS Property Info Network 

 

Jackson Area Association of REALTORS®

Michigan Regional Information Center 

RealComp

 

Midwest Minnesota MLS

 

Central Missouri Board of REALTORS®

Mid America Regional Info Systems 

Northeast Central Board of REALTORS®

Randolph County Board of REALTORS®

 

Nebraska 

Great Plains Regional MLS

 

Greater Las Vegas Association of REALTORS®

Northern Nevada Regional MLS 

 

New England Real Estate Network 

 

Garden State MLS

Monmouth Ocean Regional REALTORS®

South Jersey Shore Regional MLS

 

Ruidoso/Lincoln County Board Of REALTORS®

 

Mid Hudson MLS

Multiple Listing Service of Long Island 

 

Carolina MLS 

North Carolina Regional 

Triangle MLS

 

MLS of Greater Cincinnati 

Yes MLS

 

Oklahoma

Northeast Oklahoma Board of REALTORS®

Northwest Oklahoma Association of REALTORS®

 

Regional Multiple Listing Service 

 

Bradford Sullivan Association of REALTORS®

Central Susquehanna Valley Board of REALTORS®

West Branch Valley Association of REALTORS®

 

Coastal Carolina Association of REALTORS®

Greater Greenville Association of REALTORS®

 

Memphis Area Association of REALTORS®

RealTracs

 

Bryan-College Station Association of REALTORS®

Houston Association of REALTORS® 

Longview Area Association of REALTORS®

North Texas Real Estate Info Systems 

Rio Grande Valley MLS RETS 

 

US Virgin Islands MLS 

 

Washington

Northwest Multiple Listing Service 

 

REALTOR® Association of Northwest Wisconsin

REALTORS® Association of South Central Wisconsin Inc

 

Wyoming MLS