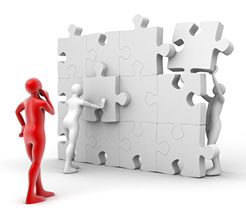 You will certainly have the ability to customize and add features to your agent or office website through the back office tools. Add appealing images, engaging links, unlimited content pages, and interactive widgets to give your website a personalized touch.
If your customization request goes beyond the tools of your back office, we have a helpful support and development team ready to assist you.
Our team consists of professional designers, graphic artists and developers who would be happy to work with you on the customization (additional charge may apply). Please contact one of our account representatives for more information at 1-866-883-8951.