Corporate/Franchise Real Estate Websites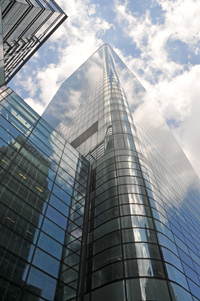 InCom Real Estate Web & e-Marketing Solutions develops complete business-to-consumer (B2C) IDX-enabled web solutions at the corporate/franchise level. Our advanced online real estate marketing system is designed to support your corporate identity & branding initiatives, while assisting in ongoing business development. The multi-access design allows for different users to benefit from online features & tools: general public, REALTORS®, Broker Owners and Corporate Management. Internet, Intranet and Extranet systems are in place to provide targeted information, features and tools to these various user types.
Your complete online marketing solution will attract buyers & sellers, support recruiting initiatives, assist in lead generation, promote franchising opportunities and foster management-employee relations & communications. Our web development services are designed to tailor your Corporate/Franchise website to reflect your individual business requirements and corporate image. Expect a professional, customized solution for your business that connects outstanding design with helpful support/training, to maximize your return on investment.