Real Estate Marketing Tools for Office Websites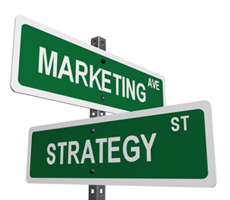 Let your real estate office website generate leads for you twenty four hours a day, seven days a week. No door knocking or cold calling required! Your website does the prospecting for you! Internet marketing is the easiest and most effective way to generate leads, especially with a powerful website. By capturing prospect information and alerting you when a form is submitted your InCom office website will keep you in the know in regards to visitors and interest. Forms like 'Find Dream Home', 'Free Home Evaluation' and 'Distressed Sales Watch' attract the desired attention from both buyers and sellers. This saves you time, money and energy and ultimately ensures that each prospect looks forward to hearing from you.
Each real estate marketing tool that InCom has integrated into our office websites is used to promote lead conversion by developing a touch-point for new clients, while helping to foster the buying or selling process. These powerful marketing tools help you leverage more profitable opportunities that translate into revenue for you. Best of all, this complete real estate marketing system is almost effortless, generating leads through your office website even when you're out of the office, on the road, with clients or while on vacation!
Benefits:
Lead generating forms increase revenue-earning opportunities
Create detailed buying/selling profiles of prospects
Offer customers more personalized services
Capture prospect details
Create a no-pressure communication avenue
Reduce advertising costs
Eliminate cold-calling and door-knocking
Be instantly alerted when a lead is generated